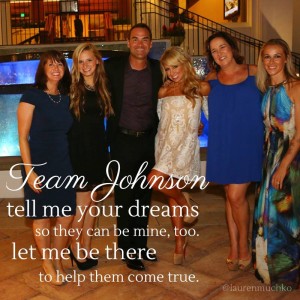 Supporting Chalene in bringing you tools for success in business and more importantly, success in your personal life, is Team Johnson.   We are huge supporters of Chalene, her message, and the values upon which she has built her businesses.  Just like Chalene, we too are obsessed with personal growth, business development, Internet marketing, social media, and basically anything that has to do with technology!
Our team works hard to make resources in these areas available to you.  Researching the latest media and gadgets, finding ways to make life easier, and making plans to reach our goals faster is our passion.
At Team Johnson, we are also passionate about sharing all of this information with our customers, and we are happy to assist you with all of your business and personal development needs!