Are you using Instagram for your business? If so, I applaud you! And if not…what are you waiting for?! You must jump on this platform yesterday!! I've done a lot of research on using Instagram to grow your business.  I've seen a lot of people doing it right and growing not only a huge following but a huge customer base, too. I've also seen a lot of people driving potential followers and customers away. The opportunity to grow your business on Instagram is incredible! So today, I want to share with you what I've learned and give you my 10 Instagram Essentials for growing your brand. (This is a two-part article. Stay tuned for tips 6-10!)
10 Instagram Essentials for Growing Your Brand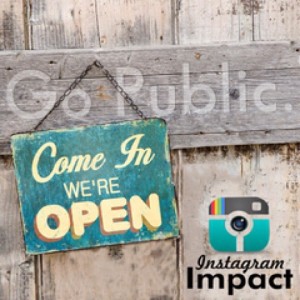 #1 – GO PUBLIC
You account must be public. Period. Setting your account to private is like opening up a business in a secret location and placing a CLOSED sign out front in the event people do actually find you. If you have things on your page that you don't want "creepers" to see then don't post it. If you're posting personal matters on your IG, then it's time to clean house (or clean up your page) and remember that your best use of social media is to grow your business, not to update your cousins. I certainly don't want to sound bossy… but here goes…  The only people who have an excuse for using social media to "be social" are teenagers and those who truly have zero interest in ever starting, or growing their own business, blog, book, services or plan B.  Go public.
#2 – KNOW YOUR OBJECTIVE – CONNECT WITH STRANGERS
If you have a business, brand or a desire to spread your passion then your objective with all social media is first and foremost to connect with strangers, i.e. future customers. If you're posting what you've had for dinner, a picture of your adorable cat or the sunset, you're using Instagram to update your already existing friends, family and fans who know who you are, where you live and what your cat looks like. You're wasting time. A stranger, i.e. future customer does not care (yet) what your cat looks like. Provide value to attract your future customer and then rather than spending all your time interacting and catching up with those who you already know, start communicating on a regular basis with your new followers and fans.
#3 – INTERACT AND COMMENT OUTSIDE YOUR OWN PAGE
The single most effective way to gain real and target followers is by commenting and interacting with those who "fit the bill." While this can be time consuming, it can also be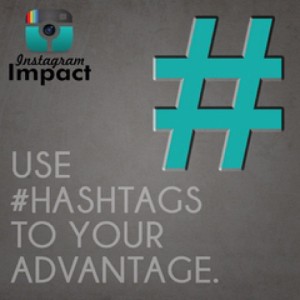 easily outsourced. Apply the 5/3/1 method. With this technique you  select a hashtag that your target audience is using, "like" their last 5 posts, leave a brief comment under three of their posts and what will result is one new follower!
#4 – SEARCH FOR YOUR TARGET MARKET VIA HASHTAGS
Let's say you operate a nail salon. Your target market isn't just women interested in nails, or nail art. Specifically you need women who live within a 10 mile radius of your salon. How do you find them? Hashtags! Search hashtags for local establishments, boutiques, city, high school and local college names. If your ideal customer can be served on line, find the hashtags that he/or she is using but work to find very specific hashtags. In other words, if you offer a diet plan, to search  "#fitness", "#weightloss", "#getfit" will yield a very broad return. Rather, search a hashtag that has a more specific demographic , such as "#newbaby", "#babyweight" or "#newmom."
#5 – CREATE AND HONOR A THEME
Ok… allow me a moment to vent. It drives me batty that so many "social media experts" have suggested to IG users to post a variety of photos. "Show your customers who you are, what happens behind the scenes, what your interested in." NO!!!!! Bad advice. Why? The painful truth is no one cares. Well, your Mom and your friends care, but a new customer or follower who you are trying to attract, well, they DON'T CARE. They  want value. They don't know you yet, so they could care less what your dog looks like or what the sunset in your neck of woods looked like last night. If they're employing these techniques, I promise your account will grow at a snails pace. IG is different. It's similar to Pinterest or magazine. We follow accounts now not because it looks like they have an interesting life, but because their account provides us a theme,  a specific topic or subject matter of which we are interested in getting great ideas or value.  Stick to 2 or 3 related topics.
In my next post I will give you 5 additional tips to grow your business using Instagram. And for more in-depth training, check out my Instagram Impact program by clicking here.