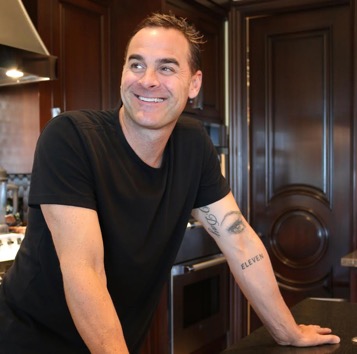 Bret Johnson began his career as a Quarterback at UCLA and Michigan State University, and later finished his career in the CFL with the Toronto Argonauts and a quick stint with the Atlanta Falcons.  Bret preserved his love and passion for football by coaching his son's High School Football team at Mission Viejo High School with his father and brother, Rob Johnson. He continues to apply his love for coaching to his clients and staff at Team Johnson.
Before retiring from coaching, Bret spent his evenings calling plays on the field, but by day he worked side by side with his wife Chalene, calling plays as the offensive coordinator (or CFO and COO) for several businesses they have built and sold together.  Today, the two of them run Team Johnson and Smart Life, Inc,
Bret manages the day-to-day operations of their businesses including business strategy, forecasting, new product development, event planning, employee management, financial operations and logistics for all things Team Johnson.
Bret and Chalene would be the first to tell you that their greatest accomplishments to date are raising their two amazing children and their ability to truly be partners in business, partners in parenting and partners in life.
You can also find Bret, aka "The Hangry Chef",  cooking up a ridiculously good meal in the kitchen. To learn more about Bret's Kitchen Essentials, download his FREE guide HERE.