HERE ARE THE KEYS FOR YOU TO OPEN THE DOORS TO ACHIEVING PERSONAL AND PROFESSIONAL SUCCESS!
Are you ready to change your life? You're about to discover a fail safe tool that you can use both professionally and personally. Gain control of your destiny, rise to the top in the business world, set relationship boundaries, and obtain a greater sense of peace while allowing yourself more time with your family and friends.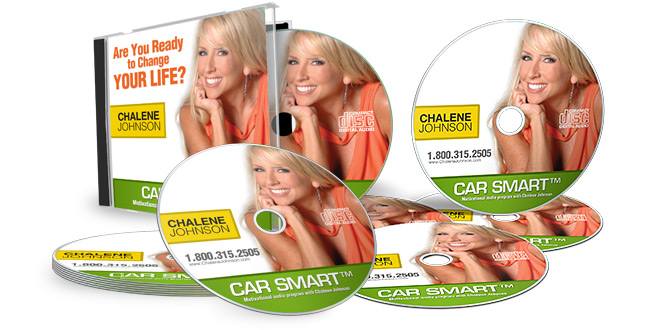 Check out the different topics covered in Car Smart:
---
The reality is, there are so many systems out there that offer life changing results and financial success that the mind reels to try to pick one that's effective. Each new formula offers a new level of triumph for a price.
The cost very rarely ends with a huge payout because most are based upon exaggerated claims that are just too good to be true.
Whether it's finding ways to become more confident, establishing realistic goals, or defining the roles that others play in your life, the bottom line is that in order to truly make changes that will impact every aspect of your life, you need to find a simple solution that's easy to put into action.
Change is never easy, but it doesn't have to be complicated either.
From a business perspective, I knew that the success of a business is imperative within the first year. From a personal standpoint, I had to find what would make me better as a person. What I found revolutionized my life and most importantly, it worked!
Success breeds success and because of that, I honestly believe that I have an obligation to share everything that has worked for me and has brought me to where I am today.
I wanted my product to work for you and not the other way around. No, you won't have to lock yourself up in a room to read or study because Car Smart is mobile. You call the shots! You choose when and where you want to listen to it.



I wasn't always who I am today. Don't get me wrong, I've always been highly motivated and driven to succeed, but a few years ago I stood at a crossroads of sorts.
When I was a kid, I tried everything. Ballet, guitar, golf, Scottish dancing, horse back riding, acting, water skiing, theater, and debate, you name it, I tried it, for about a minute that is because that's about how long my attention span lasted.
As an adult, I found I was following the same patterns. I was applying to law schools, working as a paralegal, teaching 10 formats as a group exercise instructor, and trying to get my personal training business off the ground. I'd pour myself into countless endeavors, only to realize I was on an everlasting hamster wheel. I looked busy, but found myself going absolutely nowhere. Many of the projects were left unfinished because the enthusiasm that spurred me at the start dwindled as the excitement faded.
One day while listening to a radio show a man told his own story. He'd lost his job and unconventionally put out a full page ad listing his abilities. As expected he got tons of responses, and inside one, was a piece of paper with one word written on it, FOCUS.
It was one word, yet this single concept meant so much and became my "A HA" moment. I knew that at that instant that's exactly what I needed to hear.
While I was pretty good at a lot, what would happen if I kept with one thing for longer than a minute?
I loved to learn and always looked for something that would make me better. I decided to go to a motivational seminar. The words of one of the speakers, Brian Tracy, had an amazing impact. It was like receiving the other piece to a puzzle. He said I needed to keep a To Do List. Armed with inspiration from by my epiphany and my new To Do List, I had the power to transform my life.
Bottom line, I really believe I'm a work in progress.
YOU are a work in progress!
Spurred by what I'd learned, I began to evaluate everything. I started thinking about what I really wanted. I decided to move only towards those things that were "really" important.

What Do You Really Want? What's Important To You?
I looked inside and decided what I wanted to improve. I chose to point my energies towards the things that mean the most to me. For instance, because my marriage is so important to me, I've committed to read a book on marriage every month. Since I want to always be there for my kids, I decline speaking engagements and other commitments that will take me away from them or conflict with their schedules. These things make me better!
What will make you better?
I have never been more serious about any endeavor and that's because it has worked for me. Hear me when I say this… YOU will become the person you want to be! I didn't say "might" or "maybe" because this is definitive. It's a command. It's called taking action!
Car Smart is here to help YOU gain focus. Consider it your personal toolbox. You hold the power and only YOU can make the changes you desire.
Once I understood that I was in the driver's seat, I began to incorporate what worked for me. For instance, I found out that according to studies only 3% of the people, who make To Do Lists and do so consistently, reap the rewards. There was no way I wanted to be among the other 97% who fizzle out. I saw the value in adding this task to my life. I have used it everyday since, and let me tell you, it's made a monumental difference.
This is one of the many topics I cover in Car Smart. If even one of these things has as great an impact on you as the To Do List had on me, then it's worth every penny spent.

The information found in each Car Smart CD will help you move to the front of the pack.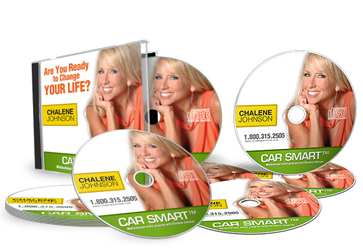 Car Smart allows you to breakthrough barriers that are holding you back from doing more at home and at work
You'll be able to instantly identify problem areas regarding unsafe relationships and setting boundaries
Learn how setting priorities based upon your life values creates balance
Determine the difference between the things you can live with and the things you can live without
Discover that goal-setting, priorities, and values are not one and the same
You'll learn ways to master simple steps for self-improvement