WOW! What a week! Where do I start! This week had a lot of ups and downs, as the exciting ones often do.  I was so excited to reveal the name and details about my new diet program that's been two years in the making, but I also hit a bit of a wall from overextending myself out of excitement to get it out to the world.  It's all about checks and balances and setting up systems of accountability and smart success, which every once in a while I realize I have to prioritize. This week was a reminder of that! However, I am SO unbelievably excited to announce the ONE3ONE Diet!!
My team and I have worked tirelessly with our Beta Testers to get this program where it needs to be. I truly believe it will change the world, which is why there were some sleepless nights in its creation. Nonetheless, we are finally here! Check it out plus some of the other tips, lessons and tricks I shared over on Snapchat this week – we talk coffee, how to overcome overwhelming stress, fat burning workouts and more!
The ONE3ONE Diet will be available very soon. For now, get on the waitlist and enjoy this week's SNAP recap…and DON'T FORGET TO CHAT WITH ME below this blog post! I love hearing from you! I read all the comments myself… So after you read my post, let me know if you would drink the coffee from the recipe I posted here!

Community Chat – My BIGGEST Announcement EVER: The Release of the ONE3ONE Diet
It has been unbelievably hard to keep this information to myself for so long. This program has been 2 years in the making, and tested on over 25,000 people! In fact, many of you (especially if you're a part of my Snapchat family) got to test pieces of it along the way. This week, I FINALLY got to share details about official program the ONE3ONE Diet with my Snapchat fam and the rest of the world.
The goal of ONE3ONE is to take back the word "diet" and change lives. This is NOT a one-size-fits-all approach. You will create your OWN diet based on what works specifically for YOU. Watch this video to find out the method behind the name, how it works, when we start, and how YOU can get in!
And if you haven't already, make sure you get your name on this waitlist – we will only take the first 100,000 people through the program for the first run. Trust me when I say you'll want to know when the doors open!
And don't forget to join the ONE3ONE community! Check us out…
Facebook: facebook.com/131diet
Instagram: instagram.com/131diet
🎯🎯🎯 Facebook Family!!! Here it is… 2 years in the making. Finally revealed. TODAY. 🙌🏻 I'm freakin' out! Like, can't even deal. 🙃 Watch and SHARE! 🗣 Let's change lives. 👊🏻

Posted by Chalene Johnson on Wednesday, September 6, 2017

Food Chat – What's for Breakfast? My Brain Booster Coffee Recipe
What do I have for breakfast? That depends on how I'm phasing my diet at the moment. Today, I'm having a fat-fueled coffee that will give my brain the energy it needs to focus! What goes in it?
Coffee

A little bit of unsweetened almond milk

Stevia

And brain octane oil (Basically MCT oil)
This makes for a rich cup of coffee! Here's how I make it…watch the video.

Life Chat – 5 Steps to Overcome Stress That Makes You Want to Throw Up
Have you ever felt completely overwhelmed – the type of overwhelm that tightens your chest and makes you feel like you want to throw up? I'm a human being, and that's exactly how I felt one day this past week. I want to share this story with you because I feel like this is an experience so many of you can relate to…when you've got a lot going on, but you keep rolling with the punches and telling yourself "I got this." Then, suddenly it's all too much, and suddenly, you can't breathe. We all have those times. Here's what I do about it – but make sure to watch the video.
Cliff Notes – 5 Tips:
#1: Get it all out. Put it on paper. What do you absolutely HAVE to do?
#2: Identify the things that are causing you stress that are optional.
#3: Figure out what you will do with all of the optional tasks.
#4: Accept what you're left with, and create a plan to accomplish it.
#5: Figure out where you went wrong, so you don't repeat this process again.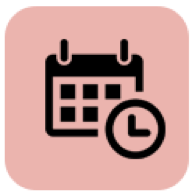 Podcast Chat – How to Balance Work & Life During Busy Times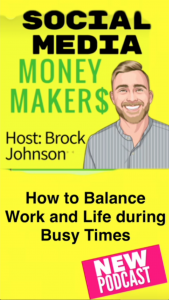 If you're a part of my Snapchat fam, you know I love to listen to podcasts while I get ready in the morning. Here was my pick of the day, and it fits in perfectly with our theme this week over overcoming overwhelm and stress.

Workout Chat – Killer Fat Burning Workout: No Equipment Needed!
Who says you need a gym to get a killer workout? This fat burning HIIT workout requires NO equipment…except a hill and maybe a few rocks. This is one of my favorite ways to get cardio in and burn more fat in less time. The key is to use your walk back down the hill as a working recovery. Check the video for details!
Thank you for continuing to be the most amazing SNAP Family around!
@ChaleneOfficial