Where did the summer go!? Did yours fly by like mine? I seriously can't believe that August is almost over.
This summer has been filled with great opportunity for our business, and my goal has been to share as much of that with you as possible… because when I prosper, so do you! I want to teach you the lessons I've learned, and help you elevate your life to whatever level you desire.
I've been deep in a few social media platforms this summer, so let's start this SNAPshot recap with a little social media deep dive!

Social Media Chat – The Hottest Thing in Social Media RIGHT NOW
What's HOT in social media? I've got ONE word for you…STORIES. Facebook (and Instagram) are HEAVILY investing time and money into stories.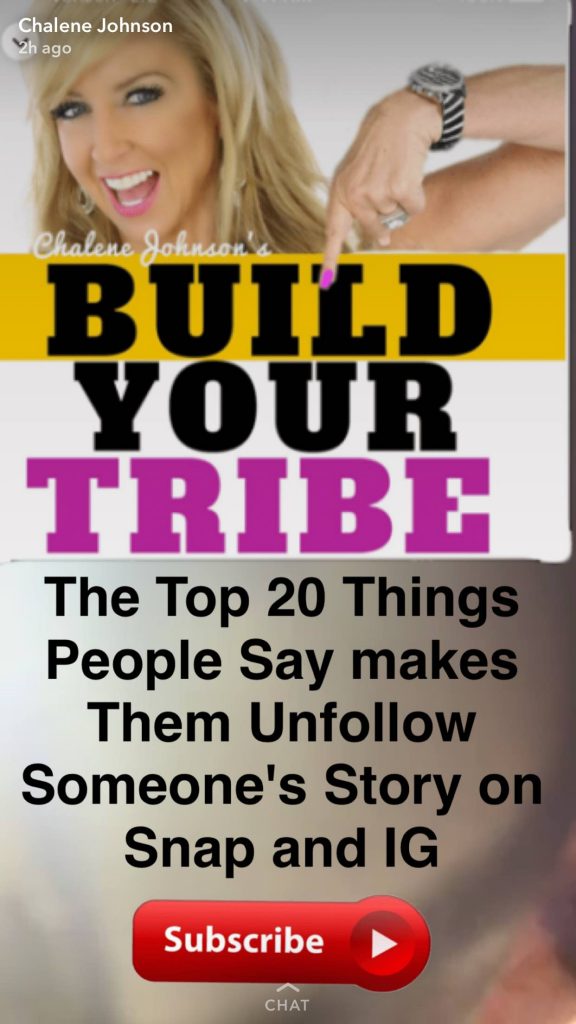 Stories are where it's at!
Why? Because that's where people are paying attention. That's where influencers are having the ability to influence. It's where people are making an impact – through storytelling. Which is kinda cool because it allows you to cut through the "crap" and get to the real person.
Sure a person's photos might look great and their life might look perfect…but do they have a personality? Can they connect?
Look, you don't need a fancy car or picture perfect life in order to gain influence or followers because followers are bored with that. But you have to know what it means to be captivating or annoying…what works and what doesn't.
Good news! I just released a quick episode on Build Your Tribe with 20 things you want to AVOID doing on stories right now…and what you should be doing instead.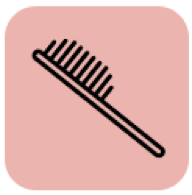 Beauty Chat – Post Workout Clean Hair Hack (do not screenshot the video below! it's embarrassing)
Clean hair hack!!! Ummmmm… excuse me? Are you suggesting that I not wash my hair!?? Well…. Sort of, LOL.
I have very fine, blond hair… which means if I wash my hair everyday, it gets thrashed. So, I've come up with some hair hacks that I think you're going to love!
This was sparked by the countless messages I get about my bangs. First, thank you for noticing (kissy emoji LOL)… my bangs are pretty fantastic! And over the years I've figured out exactly HOW to keep them looking that way when I sweat. So here's a video on how I keep them looking fresh and fantastic!
You're welcome! Oh and please…do NOT screenshot this.
Do YOU think I've lost it? 😵 Tell me in the comments!Give this vid a 👍🏻 and I'll be inspired to make more of them! 😜YOU'RE WELCOME. 💄💅🏻🏋️‍♀️🎯

Posted by Chalene Johnson on Sunday, August 20, 2017

Podcast Chat – Skinny Kitchen Makeover
I know you've heard the quote, "abs are made in the kitchen" and even though we're tired of hearing it… it's TRUE!!
Okay, let's get real for a moment. Get in here. Bring it in. I'm standing right in front of you, and you
and I are eye to eye right now. Listen… your health starts in the kitchen. Physical health, mental health, emotional health… Kitchen! What we put in our bodies, determines everything! Disease, clarity, gut health, mood, energy, and the list goes on.
That means it's time to make your kitchen a priority.
You know how when you put on a new pair of running shoes, you all of a sudden feel faster? Or getting a couple new workout outfits motivates you to get back into the gym? Well… the same is true for your nutrition, and THAT starts in the kitchen.
The right tools will completely change how you feel about cooking. All of a sudden you'll be looking forward to it… you'll WANT to spend time in the kitchen.
Because I know just how important this is, I just released a podcast on how to give yourself a skinny kitchen makeover. Just click the thumbnail image to get the episode! OH! and it would mean the world to me if you subscribed to the Chalene Show while you're over on iTunes.
>>> Here's a list of some of the tools mentioned in the episode and where to find them.

Fitness Chat – Muscle Soreness: How Sore is Too Sore?
We've all rolled out of bed feeling like we got hit by a truck… that full-body-overtaking muscle soreness… and you think "In all that is holy!!! What the heck did I do yesterday!" If you've ever woken up and thought something similar to this… make sure you take a moment and give a shout out to your parents. "I would like to thank my mom and day for this amazing muscle soreness…. I wouldn't feel what I feel today without them." Then shed a tear as you accept your muscle soreness award, exit stage left.
WHY should you be thanking your parents? Because soreness is actually rooted in our genetics. Kinda crazy right?
So whether you get sore or not, that is a main function of your genetic makeup. The key is understanding your body, and honestly asking yourself, "Am I TOO sore today? Or… am I not sore because I'm not pushing myself hard enough?" Know your body. Know if you can give more…. And also know when it might be time to pull back. Below are some quick tips on soreness and to know if you might be pushing yourself too hard.

Food Chat – Back by Popular Demand: My Lemon Ginger Water Recipe (Plus, My New Favorite Snack)
This week, I made a fresh batch of my lemon ginger water…like I do every week. I got tons of questions about the recipe and how to make it. I've shared this before, but I want to share it again in case you missed it. Watch this video for all the details and make a batch of your own!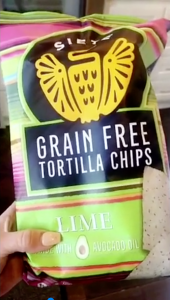 AND…OMG, if you need a good crunch, you've got to try my favorite grain free chip! They're called Siete Chips, and things are like crack! Everyone in our office loves them and my husband is obsessed. The best flavor is lime and you can get them at Whole Foods and even on Amazon, but beware – these are addicting!

Just For Fun Chat – A Kid's Take on Kindness: Something We Can All Learn From
Can I warm your heart for a minute? I've made a new friend, and even though he's a kid, I think we can all learn from what he has to say…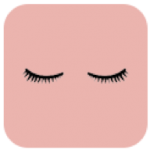 Beauty Chat – How to Apply False Eyelashes Like a Pro
I get questions all the time about how I put on my fake eyelashes so quickly. It's been hard to show you on Snapchat exactly how I do this – you know… holding my phone, hitting record, and putting on lashes at the same time and all. Today, I had my makeup done to film some really exciting content for my soon-to-be-released diet program, so I thought I'd record you a quick video. In this video, the one and only Tiffany Lee Bymaster shows you how to apply lashes within seconds. She's the one who taught me! Check it out…
Thank you for continuing to connect with me here! You know me so well… and you know that I love love love hearing from you. So don't forget to leave me a comment below and tell me what upcoming topics you'd like me to SNAP about!