I am super excited to share this weeks SNAP's with you! There's everything from motivation, to workout tips, me cooking in the kitchen, and social media tips to not lose followers.  And, HEY!! Where have you been!?  I haven't been hearing from you as much, so leave me a comment below so that I know you're still enjoying these SNAPshots!  My goal is to give you my best tips, tricks, and motivation all in one slam dunk post! So are you still loving these?? Leave me a "Heck ya!" in the comments so that I know you made it here and are still loving these SNAPshots!

Workout Chat: How to Guarantee You Get Your Workout Done
If you want to be consistent in getting something done, you've got to put it on your schedule… even your workouts. You must be specific, too. Here's a few tips to help you make sure you get your workout done every day inspired by a recent experience I had.
#1 – Schedule your workouts – exactly what you're going to do every day for the next 5 days.
#2 – Schedule the time at which your workouts will begin
#3 – Set an alarm and don't hit snooze – your workouts are most likely to happen when you schedule them at a time when no one else needs you…that's early morning.
I recently noticed that I wasn't scheduling my workouts… and by that I mean, I wasn't setting an exact start time in my calendar. This was a mistake because it gave me way too much flexibility. Even though I was getting up with my alarm and heading down to gym once I was ready, I wasn't actually scheduling a time. The result? My workouts were getting pushed farther and farther back… which meant my workouts were getting shorter and shorter. I was feeling rushed and like I wasn't able to get through what I wanted to get through.
So this week, I decided to make a change. My wake up is set, along with a second alarm to indicate my workout time.

Food Chat: A Delicious Probiotic-Rich Meal Idea
Food stylists beware. Look away! This isn't pretty, but it tastes fantastic…and it's easy…. I didn't even use a knife!
Ingredients:
– Sauerkraut
– Asparagus
– Spinach
– Ground beef
– Unsweetened almond milk yogurt
– Seasoning of your choice
This isn't meant to be a recipe; merely an inspiration for a new way to get more probiotic rich foods in your diet.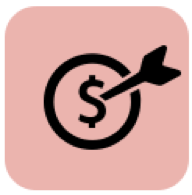 Social Media Chat: The Top 20 Most Annoying Things People Post on Snapchat
As voted on by you, my Snapchat fam, here are the top 20 most annoying things people post on snapchat!
Ironically, I'm guilty of many of these, but apparently, these are the things most people find very annoying. So definitely be aware of the below so that you can avoid losing followers and continue growing your following.
1. Concert or perfomances
2. Life casting with no opinion, advice, tips or entertainment
3. Voice filters
4. Solely using the dog filter
5. Selfie snaps with no purpose
6. Fake personality
7. Too many snaps
8. Rarely showing face
9. Snapping the song playing on the radio
10. Constant complaining
11. Daily pet snaps
12. 100 snaps on one subject
13. Too many kid snaps
14. Too few snaps when you do snap
15. Partying or restaurant scene
16. Camera roll photos
17. Snapping while driving
18. Watching while driving
19. Watching yourself while snapping
20. Not letting people really know who you are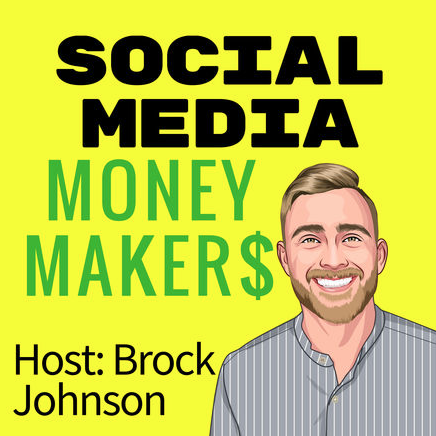 For more Snapchat tips to grow your business check out my son's new podcast: Social Media Money Makers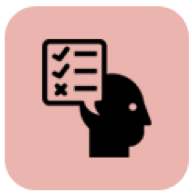 Personal Development Chat: No One Can GIVE You Motivation… But Here's How To Get What You Want
If no one's told you this lately… you look so good when you smile. You should smile more. And yes, you do have a lot to be happy about and grateful for.
If you're struggling to come up with the things you're grateful for, take out a pen and piece of paper and jot down a few things that if you didn't have them right now, you'd be devastated. Those are the things to be grateful for.
I get so many messages from people on Snapchat who say "Chalene, you've got to give me motivation. I don't feel like working on my business. I don't feel like working on my marriage. I don't feel like working out. I don't feel like eating right, etc. You have to give me motivation."
I hate to break it to you…I can't give that to you, and no one else can either.
Here's what can be motivational: a song, a movie, following someone on social media… these can all be motivational drives in your life. But no one can GIVE you motivation. So if you're waiting for someone to give it to you or to just magically find it, you're looking in the wrong places.
If you want a certain result, you need to take a certain action.
I am not motivated to brush my teeth, but I want clean teeth, and I don't want to repel people with my bad breath, so I take the action of brushing my teeth. If you want a certain outcome, think about what actions are required and just DO them.
If you're not happy with your weight, your finances, your business, your relationships…
You know what excuses you're making. You know what to do. Stop waiting around for the motivation or searching for it or hoping someone else will give it to you.
The question is "Do you want it or not?" Because you know what to do, so you either go for it, or don't.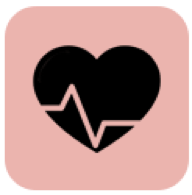 Health Chat: Why You Should NEVER Stop Exercising Cold Turkey
This video is just another testament to why you need to workout…not just for weight loss, but for your health…especially your brain. There are so many chemical processes that happen in the brain when we exercise. We used to think the positive benefit of exercise for the brain was endorphins (what we feel when we feel excitement). What's even more exciting than endorphins is the BDNF (Brain-Derived Neurotropic Factor) in our brain.
When people talk about clarity after they exercise it's because BDNF literally resets your brain. When we exercise, we produce human growth hormone at a much higher rate than when we're sedentary. HGH is responsible for: repairing tissues, making new hair and nails, repairing cells, and improving mitochondrial function… So if you want to live longer, feel happier, feel younger, heal faster…you definitely want more HGH.
And you don't have to get injected with it or pay for it. Your body produces it when you exercise. That's pretty freaking awesome, RIGHT!?
So the bad news is, when you stop working out, the chemical processes that happen in your brain stop…check out this video to find out why you should never stop cold turkey and no matter what your situation, you should always find SOMETHING you can do to stay active.

Podcast Chat: What Happened to My Business?!

Guess what? There's a new episode of Build Your Tribe this week!
That's my business podcast. A LOT has been going on at Team Johnson lately, and change is on the horizon! If you're curious what's been going on in my business in the last 6 months to a year and how Bret and I started working with a strategist, the changes we've made and the changes we anticipate in the next couple of years, if that's interesting to you and you want the inside scoop, download this latest episode!
PUSH JOURNAL – Limited Time Offer 
Psssst!!! I'm not "officially" announcing this until Monday, but I wanted YOU to hear it first. There's FREE SHIPPING on SmartLife PUSH Journal 90 Day Goal Packs starting NOW through August 25th! (Limited time and limited quantities, too!) Grab yours now, before I leak this to the public and we sell out of this batch! Go! Go! GOOO!
It's back to school season, and whether you have little ones going back to school, you're going back to school, or you're just craving getting back into a productive routine…if you're ready to CRUSH some goals in the next 90 days…here you go! I'm making it easier than ever to get started! Just pick your favorite color combo, check out, and you'll get free shipping!