I have BIG news this week! We're doing something we've never done before, and it's going to be a blast! Check out the snapshots below to join me at a life-changing LIVE event for the first time (we've never opened this up to the public before!)…plus all kinds of workout inspiration, playlists, healthy habits and THE easiest way to lose body fat and balance hormones (it's not what you think)!
Business Chat – The Marketing Impact LIVE Event is Open to EVERYONE! Join Us!
What are you doing February 10th-12th?! I was hoping you'd be free because we're doing something we've never done before, and it's going to be SO. MUCH. FUN.
BEFORE YOU READ ANY FURTHER, HERE'S HOW TO KNOW IF THIS IS FOR YOU:
Do any of the following apply?
You have a business you run online (i.e. online store, information product, course, consultations, online training or coaching, etc.).
You're a MLM-er or network marketer, and you see other people in your organization crushing it and want to know how to do it, too.
You represent someone else's product or brand.
You have an in-person, brick & mortar business (i.e. a dance studio, yoga studio, boutique, hair salon, etc.).
You don't have a business, but you want to learn how to create extra income online.
You have an idea for a business and don't know where to start.
OR… you don't want to start a business because you feel you don't have time… you love your job, you're a stay at home mom/dad, or a full time college student…but you want to learn how to create extra income online…
Then you MUST watch the video below >>> THEN, CLICK HERE!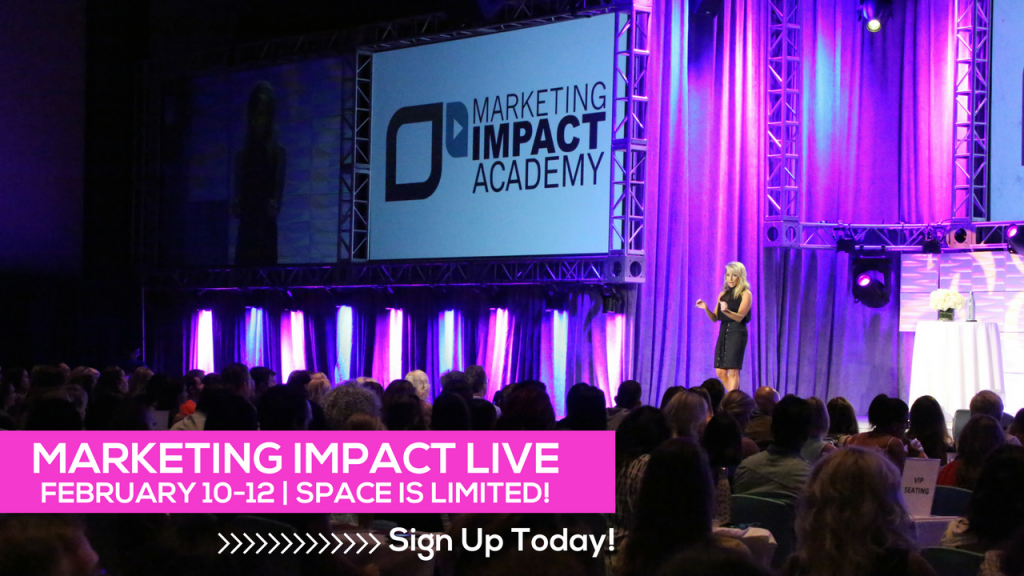 We're opening our Marketing Impact LIVE event February 10th-12th to EVERYONE!
Previously, only our new Marketing Impact Academy online students and alumni could attend this event…but this year, we're pulling out all the stops, making it bigger and better than ever…and we're inviting YOU to join us! You've got to check out the video to see what it's all about.
Diet Chat – Cooking Hack: Best tips to prep, cook and store Spaghetti Squash
In case you haven't heard, we've been all hands on deck with our whole team working on a new "anti-diet" program we will be releasing this fall! It's the diet to END all diets. Because not one diet works for everyone…we are all unique! It's all about balancing hormones, igniting your metabolism, testing what works specifically for you and breaking weight loss resistance for good!
If you haven't already joined the waitlist – SIGN UP HERE! This is just a teeny tiny snippet of what we're up to. Our wait list peeps get all the GOOD insider scoop on the ONE3ONE Diet…AND priority registration when we open to the public later this fall!
Here's one of the Facebook Live episodes we did this week with our Resident ONE3ONE Chef, Erin!
COOKING HACK! Best Tips to Prep, Cook and Store Spaghetti Squash!
If you haven't already, make sure you follow our social media accounts! We drop all kinds of recipes, tips, hacks, and information on the DAILY!
Facebook: www.facebook.com/131diet
Instagram: www.instagram.com/131diet
Health Chat – THE Easiest Way to Lose Body Fat & Balance Hormones (It's Not What You Think)
This will come as a surprise to many, but hands down THE easiest way to lose body fat and balance your hormones is…SLEEP! I know, I know. You're already thinking, "I already KNOW I need better sleep, and I know all the reasons why it's good for me…I'm just not getting it." So I won't waste your time telling you why you need it and all the benefits. Instead, I want to share some tips on HOW to get better sleep. I not a sleep expert, and I can only share from personal experience…but coming from someone who suffered from chronic sleep deprivation averaging about 4 hours of sleep per night for 15-17 YEARS, I've found lots of little hacks that have helped me immensely. If you know you need more sleep (and most of us do), here are some tips and resources for you!
Click below for the resources mentioned in this episode.
Workout Chat – Weekend Workout Challenge: Stadium Workout
Here's your challenge should you choose to accept it! With football season in full swing, why not take your workout to your local high school stadium stairs? BONUS points if you have the persuasive abilities to enlist a partner to join you sometime this weekend! Here's what you need to do… Grab a buddy, watch this video for details, and hit the stairs! Should you accept this challenge, I want to hear about it in the comments below!
Workout Chat – HIIT Workout Inspiration At The Gym or At Home
I'm all about the workouts this week! Here's another one! If you're new here or haven't checked in in a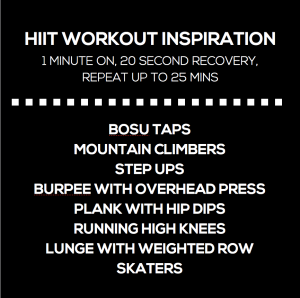 while, we've been filming all kinds of content for the release of our new ONE3ONE Diet coming this fall! We wanted this to be as real as possible, so we decided to film in our home. Since camera crews have taken over the house, we decided to rent a beach house to stay at in the meantime.
This GORGEOUS beach view has inspired lots of outdoor workouts and a little extra creativity. This one was a killer HIIT workout, so I wanted to share it with you! This can be done at home or taken with you to the gym. If you don't have this equipment available, you can easily make some swaps or go equipment free. Don't forget to leave a comment with your favorite move!

Workout Chat – How to Steal My Workout Playlists (Including My Latest PiYo Playlist!)
I had the pleasure of speaking at a social media training hosted by my sister, Jenelle this past weekend. I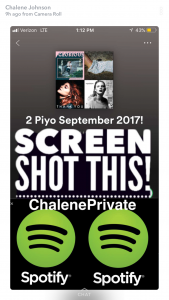 got to do a PiYo workout afterwards with the whole crew, and got multiple requests to share my playlist. FYI – you can grab any of my workout playlists any time on Spotify! Here's where to find me! If you're specifically looking for my PiYo playlist from last weekend, look for the list titled "2 PiYo September 2017." I'd love to hear what your current favorite workout song is! Please share below! Enjoy!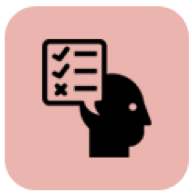 Personal Development Chat – How to Stay in A Good Mood & Maintain Your Routine While Traveling
One of the most common questions I get when I travel is, "How do you stay in a good mood and on track with healthy habits when your routine is disrupted?" The answer is, "I simply don't allow my routine to be disrupted!" While it might not be perfect, I try to stay as close to my normal routine as possible whether I'm traveling or not by doing all of the things that are a part of my normal, everyday life….like listening to podcasts when I get ready in the morning, working out, making to-do lists, and spending time with my family. Many people feel that if they're traveling or on vacation that they might as well "go for it" – eat out often, overindulge, drink, skip their workouts, etc. It's all about doing the things we know make us happy long term. Routine is really important! Here are a few tips to help you stick to yours!
Want some extra help establishing a more productive routine and healthier habits?

Check out my SmartLife PUSH Journal. It's the system I use along with thousands of my students and friends. I set my journal out on my bathroom sink every night, so I am triggered to use it each morning and stay on track. Grab yours here before we sell out again!

Life Hack Chat – My Starbucks "Healthy" Hack

This is a bit of a random Snapshot, but I went to Starbucks once or twice this week and got tons of questions about what I order, so I thought I'd share. I wouldn't say this is "healthy." However, this is a little "hack" I guess to make my drink "more healthy" and cut down on a few extra calories. The trick is to order your tea with "half water." It still tastes great and cuts the calories in half!
I love hearing from you! Leave me a comment below with your favorite hack of the week and what you want to see more of!
As always, these are the highlights, but the party's over on Snapchat! Join me!
See you next week!
XOXO
Chalene