This week on Snapchat, we hit on just about everything! From BIG mistakes to avoid as a network marketer, to lashes, GMO's and documentaries, we covered it all – check out the highlights below! Side note: I'm currently in New Orleans for the big Team Beachbody Coach Summit.  If you're here find me and say "hi"!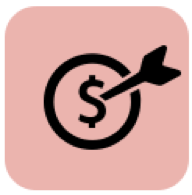 Marketing & Sales Chat: The Biggest Mistakes Network Marketers Make
If Attraction Marketing was the way to Build awareness in 2016, Curiosity Marketing is where it's at in 2017!…especially if you're a Network Marketer or have an MLM business. Different standards apply when sharing a product YOU created versus sharing a product you affiliate for or represent. When other distributors are repping the same product as you, there needs to be an element of curiosity. Check out what I mean in this video example.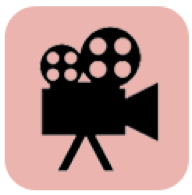 Documentary Chat: Life-Changing Food Documentaries
If you've been following me for any amount of time, you know I'm obsessed with watching documentaries.  If you haven't started watching documentaries, you're missing out! We watch all of ours on our Apple TV, and we get them from iTunes, but you can stream them on your computer as well. Here are my current favorites.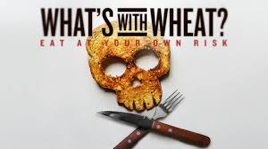 This is the latest documentary I want you to watch, What's With Wheat.  It's fantastic.  Farmers, scientists and nutritionists weigh in on how gluten intolerance came about — and find modern processes may be the culprit.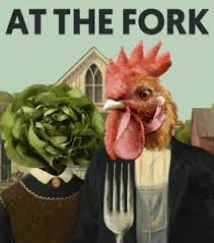 Here's one of my all time favorite documentaries , At the Fork, just released this year. You need to watch this if you haven't yet. I love this one because it offers up a timely and refreshingly unbiased look at how farm animals are raised for our consumption.
Looking for a non food related documentary? I loved Finding Garcia and Alive Inside.
As it relates to business – have you seen Becoming Warren Buffet?

Food Chat: Where to Find High Quality Meat (Especially Bacon) & Must Follow Guidelines
Right now, the number one question I get on Snapchat is, "Where do you get you find quality meat?" I eat a primarily plant based diet, but I do include animal protein if it meets certain requirements. Given that National Bacon Day was this week, I thought I'd share the answer to this question as well as my "meat guidelines."
There are two ways you can get high quality, healthy meat:
#1: Get to know your local farmers and their farming practices.
#2: Butcherbox – this is the service we use. It's convenient and meets all of the recommended criteria.
If you're going to eat meat (especially bacon), look for these guidelines:
Heritage Bred

Humanely Raised, Free Range
Nitrate Free
Uncured
Hormone & Antibiotic Free
*Butcherbox meets each of these requirements.
If you want to stock up on some high quality, healthy meat selected by a father of 3 who works closely with the farms he uses to source meat, use this link. Butcherbox is hooking you up with a killer deal. If you sign up for any of their subscription services now through Sunday, July 16th, you'll get a free package of bacon with every order for the LIFETIME of your subscription! Kinda crazy, I know. Get yours now and feel confident that you're getting your meat from a legit source.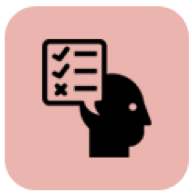 Personal Improvement Chat: Tips to Feel Happier
It's true when they say, "Happiness is a choice." There are actions you can take and habits you can put into place to increase your level of happiness. In this snap series, I share tips for what to focus on and what to not waste energy on to boost your overall happiness.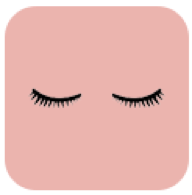 Beauty Chat: My All-Time Favorite Lashes
I don't know about you, but I truly believe a good pair of lashes are a girl's best friend! People are always asking what eyelashes I use, so here goes…I like to buy my eyelashes in bulk from Amazon, and my favorite styles are #415 by Christina, #WSP by Christina and #43 by Christina. The glue I use is Callas Eyelash Adhesive. It's the best I've found so far!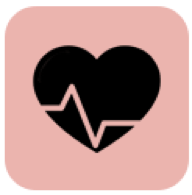 Health Chat: What's the Deal with Infrared Saunas & Would You Benefit?
Even though being super hot totally isn't my thing, I've been doing some research and looking at studies of using infrared saunas and WOW the research is insane. Check out this video to see if this is something you should consider finding in your area.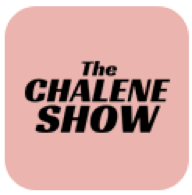 Podcast Chat: GMO's – The Scientific Crime of the Century
Not long ago I interviewed a pro-GMO scientist. While he brought up an interesting perspective, and I tried my best to take an unbiased approach, there were quite a few points in his argument I strongly disagreed with. It's only fair that I present both sides. And now, here's the rebuttal…This is my latest podcast, and you MUST check it out!
Hot Topics Covered in this Episode: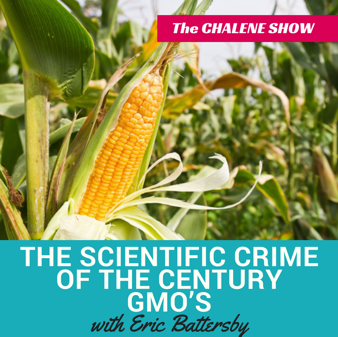 Glyphosate or RoundUp: when it was created, and who currently owns the rights.

What is a genetically modified seed and how are they regulated.
The correlation between an increase in GMO's and an increase in health problems.
The EPA's stance on Glyphosate.
The World Health Organization came out and classified Glyphosate as a possible carcinogen, and yet the EPA is still allowing them.
What we know about dosage of glyphosate.
When glyphosate was categorized as an antibiotic and the repercussions of this.
Eric shares the physical/health complications he's uncovered in his research.
The lack of testing around GMO's.
Mutagenesis – mutating the cells with chemicals and radiation.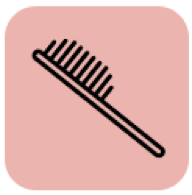 Beauty Chat: The Ultimate Beauty Hack for Short Haired Girls
Short hair styles seem to be all the rage lately. While they're super cute, they can also be difficult to style…trust me, I know first hand. I've found the ultimate hair hack when it comes to getting short hair into a ponytail! Check out this video where I break it down!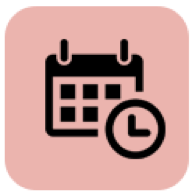 Event Chat: Join at the Success Magazine Event!
If you're looking for a super inspirational, transformational event to add to your calendar this year, this is it! I'm so honored to be a speaker here! Join me in Long Beach on September 8 – 9 by clicking here.

I will be sharing the stage with 15+ other thought leaders, speakers, and SUCCESS teachers where we'll be sharing our favorite strategies, tactics, and more! Tickets are 50% but hurry this offer ends July 22nd!
If you're loving these Weekly SNAPchats please leave a comment below.  Let us know what your favorite tip was and feel free to make suggestions for what you'd like to see me SNAP about in the future. Oh and if you do follow me on Snap, swipe up and let me know you enjoy these recaps!
– ChaleneOfficial