Delegate to Accelerate!
Have you ever wished there were two of you?  You know, on those days when you need to be in two or more places at once, and you have so many people to get back to you can't even remember your own name, let alone get anything done? Have you ever taken inventory of all the things you do and considered delegating some of them?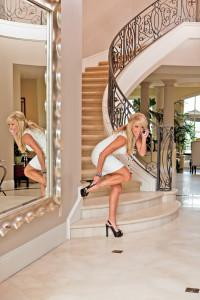 You might not realize it, but you probably do a lot – especially if you're a business owner, or you have a business on the side in addition to a job or family.  Have you ever considered getting a little extra help? 
A lot of successful people don't want to delegate because they believe they're the only person who can do it, or they can't justify hiring someone else to take over. Well, if you want to work harder, you can keep doing everything yourself. However, if you want to work SMARTER, feel less stressed, enjoy life, make huge strides in your business, and create the life you really want, it's time to start delegating!  Today, we're going to talk about how you can start making that shift.
Activities Inventory
Delegation begins by figuring out what you do and what you can delegate. Sometimes we don't realize just how much we do until we write it down.  Think about everything you do in the course of your day and week – not just related to your business or job, but think about your environment, your family, social obligations, everything.  Take an inventory of your activities and everything you're responsible for.  Consider the following, then, brainstorm your own list.
Business
Check and return emails, managing email list
Schedule calls and appointments, and attend them
Researching information, people, updates in your industry
Creating content, slides, and presentations
Creating content and updating all of your social media accounts
Interacting on social media, managing your social media messages/inboxes
Training your team
Writing blogs, newsletters and reports
Creating website, updating website, etc.
Life
Organizing your home and work space, filing paperwork
Cleaning, laundry, yard work, cleaning your car, home repairs
Paying bills, managing technical/digital services, cable, Internet connection, etc.
Booking travel, packing/unpacking
Running errands, dropping off kids, shopping, grocery shopping
Scheduling and attending appointments, checkups
Pet care
Making dinner, packing lunches
*List examples modified from SMART Success program Delegation Task List.

This list is just scratching the surface.  You might not have realized it before, but you do a lot!  Now, take a look at your list and identify the things you could delegate.  What could you outsource?
Delegation Dilemma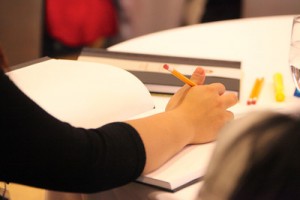 I've had several successful people go through this list at my seminars, and they're always shocked by how much they're responsible for on daily basis.  However, even though they realize they need to take some things off their plate, they make common excuses that keep them from delegating and moving forward.
Have you ever considered delegating something or hiring help, but you've hesitated because you made one of the following excuses?
I can't afford to hire someone.
If I do this myself, I will save money.
If I do it myself, I will save time.
I can figure it out myself, so I'll do it.
I know I need help, but it takes too long to find good people.
No one else can do this as well as I do.
I can't afford to hire someone at this stage in my business.
I don't deserve help because I'm terrible at time management.
I don't deserve to take a break.
You can outsource just about anything!  So, what's holding you back?  Is it a fear of losing control? Losing business? A fear that someone else might get the credit?
The excuses above are incredibly common, even among those who have already achieved great success in their business and lives.  The most common excuse being, "I can't afford the time or money."  Well, let me explain why you can't afford NOT to delegate…
You Can't Afford NOT to Delegate
Have you ever figured out how much your time is worth? Think about how many hours you actually spend focused on your business. If you 100% focused your time on tasks that you know move you forward, how much would you be making per hour?  How much is your time worth?  $20? $50? $100? $1,000 per hour?  Now, answer this. Would you be willing to pay someone $100 (or even $20) per hour to pick up the dry cleaning or water your plants? Probably not.
Do you know how many people there are in your neighborhood and community that would love the opportunity to work with you? There are so many amazing, talented people out of work and laid off that could use the extra money, and you might be surprised to find out they can do a lot of your to-do's better than you!  Why not let them help you knock off even just a few of the things on your list, so you can focus your attention on the things only you can do that will help you reach your goals?
Making the Shift: Start Small!
It's time to make a shift!  And, the key to delegation is starting small.  You don't have to do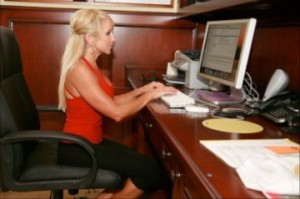 it all at once. You don't have to have 40, 20, or even 10 hours worth of work to outsource in order to get started.  Give it a trial run first! 
Hire someone for just 5 hours for the next 2 weeks.  If you spent those 5 extra hours working on tasks that you know make you money in your business, imagine how much progress you could make in only 2 weeks!  Or better yet, how amazing would it be to spend those extra 5 hours with your family doing things you enjoy because your time at work was spent focused on your high priority items instead of organizing your inbox?
It might not be the same person that helps you with everything, and yes, it can take some trial and error to find someone that's a good fit. But in the meantime, you will still be getting way more done and feeling much less stressed.
Great accomplishments are never achieved alone.  If you want to do big things, you must be willing to let people help you.  So, start small, and give it a try!  I'm willing to bet you'll be kicking yourself for not delegating sooner!   The sooner you delegate, the sooner you will accelerate, achieve your goals, and feel a greater sense of overall satisfaction in your life. Start delegating today!