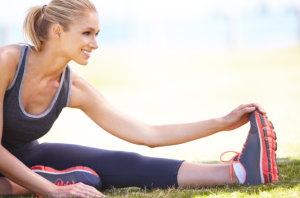 If you don't like working out, it might just be because you haven't found your soul mate workout yet!
The best workout is the one you love to do!  Regular exercise enhances absolutely every aspect of your life.  So, if you're ambivalent about exercise or even if you've had negative experiences in the past, don't despair.
There's a workout for everyone, and the only way to find it is to experiment.  When you find it, you'll be as energized as when you fall in love.  It may take a little bit of searching, but it's worth every second.  In search for your soul mate, don't be afraid to try new things and sometimes that means giving that new experience a couple tries.  For example, when you try a brand new workout, there's a slight learning curve and that means that your very first experience is not the same as the experience you'll have once you know the workout.  So give new workouts some time.  Talk to others at the gym and see what kinds of workouts they do and love!  Join them!  Having someone you can experience the workout with can make it more enjoyable!
Some signs you've found your soul-mate workout: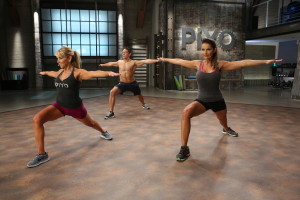 You feel you can do anything.
Your workout challenges you never to be complacent.
It makes you feel alive, sexy, and young.
Your soul-mate workout feels like a treat, even when it's brutal.
When you're working out, you're surprised how quickly time passes.
It clears your mind and calms your emotions.
You can't help but endlessly talk about your soul-mate workout.
Your workout awakens your spirit.
It gives you energy, creativity, and drive.
You look forward to your next workout.
Your soul-mate workout is out there waiting for you to find it!
Want more great tips and resources on improving balance, energy, organization, health fitness, relationships, focus, faith and happiness? Each episode of my podcast, The Chalene Show is designed to give you strategies and simple steps you can implement today to become a better, more balanced, happier version of yourself. LISTEN NOW!
Already a devoted listener to The Chalene Show? Leave me a voice message about what topics you'd like to hear on the show or your feedback on a particular episode >> LEAVE A MESSAGE. I would also love for you to leave me a review on iTunes! It's kind of like my tip jar >> LEAVE A REVIEW.
Helpful Resources:
Chalene's Courageous Confidence Club: www.courageousconfidenceclub.com
This program gives you the tools you need to build confidence in every area of your life. You are supported by a group of people who are going through the program with you and are a sounding board for decisions and opportunities. This program will get you unstuck from your current situation and will teach you the steps needed to get your life in the direction you want!
Connect with Chalene:
Chalene on Facebook: www.facebook.com/chalene
Chalene on Instagram: www.instagram.com/chalenejohnson
Chalene on Pinterest: www.pinterest.com/chalenejohnson
Chalene on Twitter: www.twitter.com/chalenejohnson