Oh Snap! Did you know that the #1 diet tip, the most general tip that just about everyone follows actually CAUSES weight gain? Yikes! I break that down and more in this week's Snapshot – plus some tips for gut health, healing workout injuries, parenting, book recommendations and more! AND, I've got BIG news! ONE3ONE Diet enrollment opens MONDAY, November 13th!! The actual program itself will start on November 27th (the Monday after Thanksgiving), but space is limited for this first round, and you'll want to grab your spot right away! Get the details and sign up for the waitlist below – the people on that list get first dibs! I can't WAIT for you to see it! Enjoy this week's Snapshot!
Diet Chat – The Most Popular Diet Tip That Causes Weight Gain
Alert! Alert! THE # 1 diet tip actually causes weight gain! It's the most general tip that almost everyone follows. Do you know what it is? Watch to find out, so you know what NOT to do…and what you should be doing instead…
Behind The Scenes of the ONE3ONE Diet
Curious what the ONE3ONE Diet is all about? We're working hard to bring it to you with a November 27th start date! (Heads up, be on the lookout for enrollment starting MONDAY, November 13th for our first round! If you're not already on the waitlist, get on NOW, so you don't miss it! Go to www.131diet.com to sign up!) While you're anxiously awaiting it's arrival, I wanted to show you a sneak peek behind the scenes in the editing process. This is how much work goes into just a small clip of ONE video.
In the ONE3ONE Diet, you won't just blindly follow a set of rules. You'll understand exactly how your metabolism and hormones affect your weight as well as what specifically works for you…because not one diet fits all. Because you'll be creating our OWN diet through this program, we want to make sure that you actually fully understand and retain the information. Therefore, we've developed a special editing process to help make this information as memorable as possible, so your new way of eating becomes second nature. No more following diet trends and rules! You'll finally understand what you're doing and all the reasons WHY.
Join The ONE3ONE Diet Waitlist Now! Enrollment Opens 11/13/17. We start 11/27/17!
www.131diet.com
Food Chat – Salad Hack: How to Make A Salad That's Easy On Your Gut
If you have a leaky gut, the fiber in certain fruits and vegetables can be hard on your digestive tract. This makes it more difficult to get the nutrients you need. So here's a hack for making your salad easier on your gut – chop it finely. Here's how I make mine in a cinch. Not only is this easier to absorb, but I actually prefer it prepared this way and think you will, too!
Here's where you can find this awesome veggie chopper on Amazon.
Workout Chat – Why Rest Days are Essential for Fitness Progress
If you want to make progress in your workouts, you MUST rest! So many people get in the mindset that if they take time off, they'll lose progress. Not true! We've got to get in touch with our bodies and let them repair. While it's ok to get some form of exercise or activity every day, it's actually not ideal to train hard every day. Here's why!


Food Chat – How to Ensure You're Eating High Quality Meats That Are Better For Your Health
With all the research that has gone into the ONE3ONE Diet, we've found that you actually don't need a lot of animal protein to lose weight and improve your health. In fact, we should be eating less of it! When you do consume animal protein, it's best to get it from the highest quality sources that are pasture raised or free range, hormone and antibiotic free, grass fed and finished, and humanely raised.
While I understand this is an investment, if you're making an effort to eat less animal protein, it's easier and more affordable to get it from quality sources. (More on this in the video below.) But what do you do if you don't have a Whole Foods, a health store, or a source like this readily available? Even though we live right around the corner from a Whole Foods, our go-to source is Butcher Box for quality and convenience. This week, I got to try something new and found out because of YOUR requests, you can now customize your shipments! Here's the link to use to customize your box and get $20 off!
Health Chat – 4 Steps to Fix a Pain in the Butt: Put An End to Hip and/or Hamstring Pain
Do you ever get a deep pain in your glute? Sometimes it's known as Piriformis Syndrome, and boy is it a pain in the butt! This often happens due to overuse of certain muscles. This is common in cyclists, long distance runners or anyone using explosive hip flexion in their workouts. Here are 4 steps to heal it as well as stretches and foam rolling exercises you can do at home to work it out (featuring my adorable black lab puppy Maui who's 16 – that's 112 in dog years)!
Here's where you can find my favorite foam roller.
Family Chat – Parenting Advice: No Means No!
You asked for parenting advice this week, so I gave some pointers that were on the top of my mind. Be consistent! Especially if you have young kids – they're like elephants and remember everything. Here are my best tips to ensure your kids respect that "no" means "no."
Food Chat – My Snack Stash (Proceed With Caution!)
Both of these snacks are too good to be true and a little dangerous, so proceed with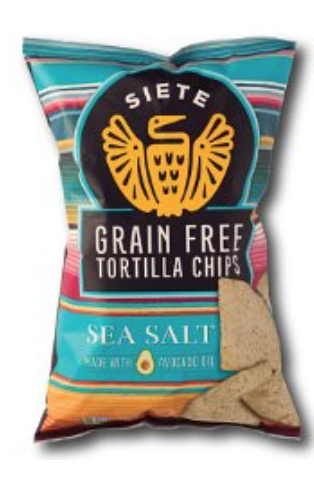 caution. While I recommend getting most of your snacks from whole foods, when you need to satisfy a sweet or salty craving, these are some of my favorite options.
For your salty cravings, Siete Chips are grain free, non GMO chips made from a root vegetable. There are no processed oils (these are made with avocado oil) or inflammatory ingredients like most chips. They're easy on the gut and easy on the taste buds.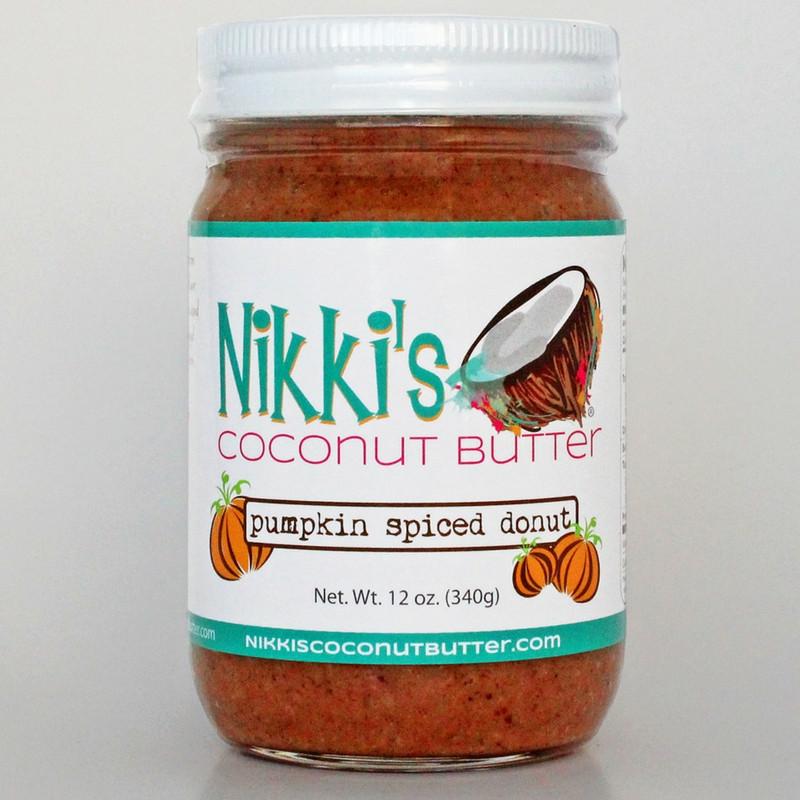 For your sweet cravings, a small spoonful of Nikki's Coconut Butter, specifically in their new Pumpkin Spiced Donut flavor is not only a serving of healthy fat, but it's also heaven in a jar. Both of these are deliciously dangerous and can be found on Amazon. You're welcome!
Book Chat – What I'm Reading This Week
I'm reading two awesome books this week, and they just so happen to be by two friends I'm super proud of!
Shaun T (you may know him as the Insanity guy) just released his book "T is for Transformation." It's not what I expected and really gives you a true appreciation for what this word means.
I'm also loving "The Mask of Masculinity" by Lewis Howes. He talks about the importance of men embracing their vulnerabilities to connect with people via your story and changes lives. Lewis's story is truly inspiring.
What are you reading? Looking for more good book recommendations? I'd love to know! Leave me a comment!
Also, I'd love to know if you're on the waitlist for the ONE3ONE Diet! Comment below if you signed up! This is unlike anything I've ever done and anything out there right now. I'm so excited for you to ditch the diet once and for all and finally discover what works for YOU! You're going to love it! Check that inbox on Monday!
XOXO
Chalene