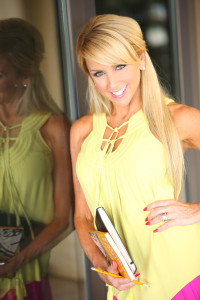 You're about to learn about the focus and confidence you never knew you had.  Hopefully I'll be able to help you shift your thinking, your stress level will drop, your brain will change, your body will transform, and your life will gently sway into balance.  I want to help you beyond chiseling your waistline.  I want to help change the landscape of your life.  My hope is that people will start to raise an eyebrow, and ask, "What has gotten in to you? You're like a different person."
We're going to start with a few choice habits.  It's much easier to change your behavior than it is to change your genetics.  It's also much easier to change your behavior than it is to change your thought patterns.  As they say, behave your way to success, and eventually your brain will follow.  Experts suggest that married partners who have fallen out of love but who commit to behave as though they are deeply in love with their spouse will eventually experience a shift in their beliefs about their marriage.
I know you want success, and you want it to last.  Success is a matter of changing your routine and disciplining yourself to maintain a few well-proven habits.  Regardless of whether it's diet, business, relationships, fitness, parenting, or all of the above that have brought you to me, if you adopt a few new habits, success is achievable.  Best of all, once you rebuild your foundation with me, the success you'll experience will trickle down into nearly every area of your life.
Successful people do what others know they should, but will not.  To become a success, or just to be more successful, you will need to do what average, less motivated people will not.  I need you to commit.  It's your life.  It's your health.  It's your future.  You have dreams.  You know you deserve more and that what you've done up to this point has been average at best.  But you're no longer interested in average!
Today you lay the first brick of your foundation.  What's the first brick?  A decision.  You must decide that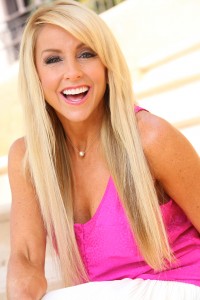 from now on, things will be different.  You have to fully, honestly, and completely decide if you're ready to change – not just for a day or week, but for good.  You must first make a decision to succeed.  I had to make that decision too!  With obesity on both sides of my family, junk food was a well-loved tradition in my household.  Topping out at 5 foot 2 inches, lets just say I had no choice but to figure out how I was going to maintain a healthy weight and positive body image and avoid the pitfalls of dieting.  Well, I figured it out, and I'm sharing my secret with you…it begins with a decision.
The totally cool part about this journey we're about to take is that it will actually help you to become more successful in all areas of your life.  If your open to it, I need you to decide right now.  You have 10 seconds!  Make a decision and commit to it…for you!
Did you make a decision? If so, what is it? Post it in a comment below.
Want more great tips and resources on improving balance, energy, organization, health fitness, relationships, focus, faith and happiness? Each episode of my podcast, The Chalene Show is designed to give you strategies and simple steps you can implement today to become a better, more balanced, happier version of yourself. LISTEN NOW!
Hey! and did you know Build Your Tribe has been resurrected? We had so many request to revive this show, so we brought it back. Listen Now >> https://itunes.apple.com/us/podcast/build-your-tribe
Already a devoted listener to The Chalene Show? Leave a voice message about what topics you'd like to hear on the show or your feedback on a particular episode >> LEAVE A MESSAGE. Chalene would also love for you to leave a review on iTunes! It's kind of like her tip jar >> LEAVE A REVIEW.
Connect with Chalene:
Chalene on Facebook: www.facebook.com/chalene
Chalene on Periscope: follow @chalenejohnson >> You can catch my Periscope replays at www.katch.me/chalenejohnson
Chalene on Instagram: www.instagram.com/chalenejohnson
Chalene on Pinterest: www.pinterest.com/chalenejohnson
Chalene on Twitter: www.twitter.com/chalenejohnson
Chalene on Youtube: www.youtube.com/chalenejohnson
Some of my Instagram Accounts:
www.instagram.com/instagramimpact
www.instagram.com/homeworkouts_4u
www.instagram.com/chalenefashion