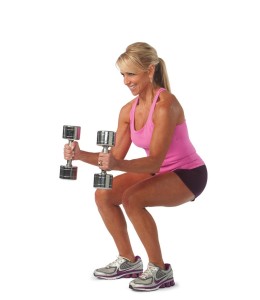 It's hard to stay motivated to exercise each day if it's something you don't enjoy.  Believe it or not, exercise can actually be a treat!  It's just a matter of finding the right workout for you.
Not everyone is the same.  A workout that your friend finds challenging and fun might not be your cup of tea.  You just have to experiment and find an exercise routine that works for you.
Whether you're just beginning your search for your soulmate workout, or you're searching for a new challenge, ask yourself what you're looking for in your workout.  Here are some questions that can help you find the right form of exercise for you.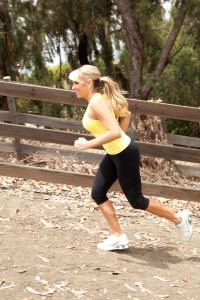 What kind of exercise to you prefer?
Indoors or outdoors?
Group or solo?
Team or individual?
Dance or athletic?
Competitive or noncompetitive?
Slow and steady or fast and furious?
High-impact, low-impact, or nonimpact?
Music or silence?
Very coordinated, somewhat coordinated, or two left feet?
Once you've determined what you're looking for, it's easier to narrow your options.  If you enjoy competitive activities and prefer to exercise with a team, maybe you should consider signing up for a team sport rather than enrolling in another gym.
On the other hand, you might use your workouts as a way to escape.  A run or quick walk with nothing but your own thoughts could be your thing.
Don't be afraid to try something new!  Your exercise options are in no way limited to what you learned in high school gym, and there is a soulmate workout for everyone!
Chalene's workout programs: https://www.chalenejohnson.com/fitness/
The Chalene Show: your go to source for lifestyle and fitness tips >> LISTEN NOW!
Helpful Resources:
Chalene's Courageous Confidence Club: www.courageousconfidenceclub.com
This program gives you the tools you need to build confidence in every area of your life. You are supported by a group of people who are going through the program with you and are a sounding board for decisions and opportunities.
Connect with Chalene:
www.instagram.com/chalenejohnson
www.pinterest.com/chalenejohnson
www.twitter.com/chalenejohnson