"Low Vitamin D and Weight Gain" pops up as an automatic-fill in Google's search bar. That right there should tell you a little something. Millions of us are struggling with keeping sufficient levels of vitamin D and finally making the connection that an unfortunate symptom is… packing on the pounds.
Now, most of us are deficient in more than a couple of the most essential vitamins and minerals. The obvious reason is that very few of us are perfect. We don't always eat a perfectly balanced diet from all the appropriate food groups. Because of which, we're not taking in all of the nutrients we need each week.
The majority of people get into a habit of eating the same thing day after day, week after week, and don't realize they're missing an important vitamin or mineral.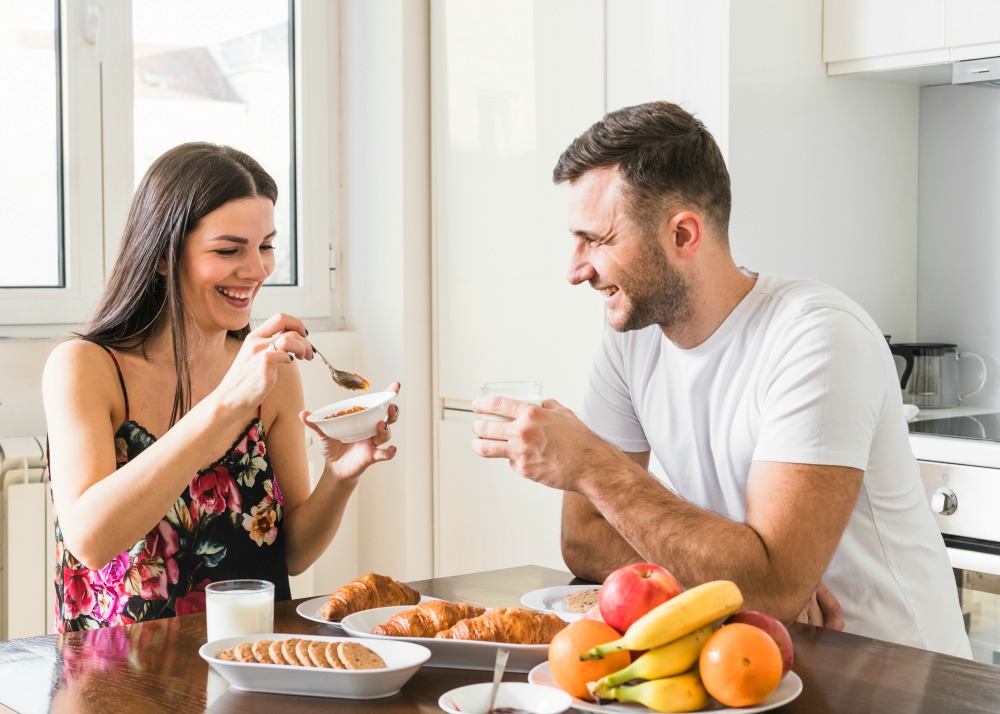 But let's say, hypothetically, you were diligent about the balanced meal plan you put together each week. All the right amounts of each of the important food groups (which included the necessary vitamins and minerals). Could you then safely assume you were sufficient in all vitamins and minerals? Well, no. The reason?

Gut permeability, also known as leaky gut.
What do I mean by that? I mean if you have leaky gut, which 80% of us do, there's a very high likelihood you're also deficient in very important vitamins and minerals — even if you're eating perfectly clean. Which is, most likely, why 92% of Americans are deficient in at least one essential vitamin or mineral.
When your body is deficient in important vitamins and minerals, it has a very difficult time fighting off infection, disease, and hormone balance.
So if you suffer from leaky gut, there's a very high likelihood your body isn't absorbing many of the healthy nutrients, vitamins, minerals, amino acids, and other things you're consuming.
So, how does all of this link back to weight gain and Vitamin D?

Low levels of vitamin D are closely linked to depression, obesity, stress fractures, insomnia, lack of energy, weight gain, and thyroid dysfunction — just to name a few. And, this is from ONE vitamin.
A body that's deficient in vitamin D is going to be lacking key nutrients.
You're going to feel fatigued and exhausted. You'll experience brain fog and muscle aches. All of this slows down your body's ability to function at peak levels and slows down the metabolism.

Hence, weight gain.
For so much more on this subject, like…
Figuring out which vitamins and minerals you may or may not need
How to figure out if you're deficient
How do you know what you should be supplementing
Where to source your supplements (because not all supplements are created equal)
…Then you must listen to the podcast below:

I want to you to know what it feels like to feel good again. You are worth the time and the effort that it takes to do additional research (as noted in the podcast).

And for the ultimate game-change in your health, check out 131 Method. This revolutionary program teaches you how to eat right for YOUR body and — finally — get healthy from the inside out. It's your one stop shop to feeling good again!
Don't forget! Make sure you're subbed to The Chalene Show HERE!
Double don't forget! Check out my business podcast, Build Your Tribe HERE!