I have long felt my purpose is to teach you how to live a happier, healthier, and more peaceful life. In this CarSmart edition, I'm going to abide by my life's mission and introduce 10 tips to help you remove complications you might be experiencing on the daily. Tips like: stop trying to control people, say NO more, listen to your intuition, focus on one thing at a time, and so much more! Get ready to take notes so you can put all these tips into action and live a more blissful life TODAY!
You'll find out…
How you might be controlling others without realizing it

How I backed off telling Cierra what to do with a recent project of hers she was delaying finishing

What to say instead of "no"

What Bret and I are planning to do in our next season

When and why, in my life, things got complicated and how you can learn from my mistakes

How my whole fam, kids included, uses a PUSH journal to uncomplicate our lives

W

hy Bret and I stopped doing intimate mentorship

One of the top reasons so many people are in turmoil

Why I changed my mind on ever wanting to win an argument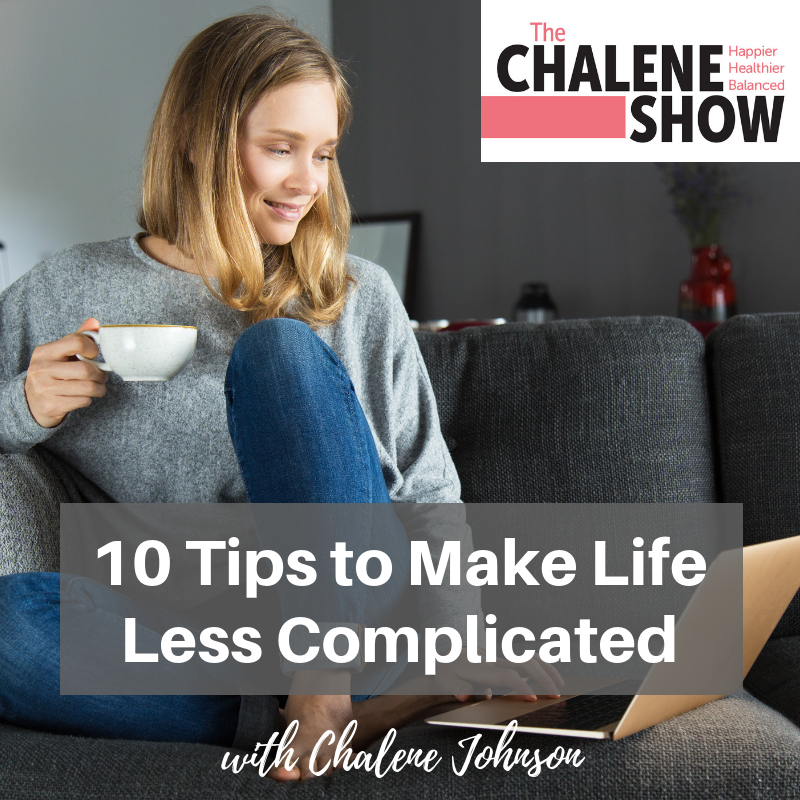 Important Links from the Show
Click here to subscribe to The Chalene Show!
To Get Two Pairs of Fabletics workout tights for ONLY $24 go to www.fabletics.com/chalene
Grab your new set of PUSH Journals!
If you liked this episode, check out Episode #128 – Why We Worry About What Others Think
Leave me a message about this episode!
To submit requests for The Chalene Show: [email protected]
To submit requests for Build Your Tribe: [email protected]