Friday episodes have quickly become a fan favorite and this week should be no exception! I spill the tea on everything going on in my life. Today, I explain why I told Bret a white lie – spoiler alert, ADHD. I also talk about my deep-dive into researching the most outrageous medical laws (that are still legal in over 40 states), and provide an update with my lawsuit, including the rulings from this week's court appearances.
You'll find out:
My "cocktail" for curing a headache
Why/how CBD may benefit you
Why we don't know about these insane medical laws
Why a famous person's recent botched results (cosmetic surgery) do NOT relate to mine
Why I continue to fight (legally)
What is anti SLAPP law?
What goes into legal analysis
My thoughts on the future of my legal case(s)
Examples of multimillion dollar settlement cases – with huge payouts going to the victims of sexual assault
How you are above the law if you are a plastic surgeon in CA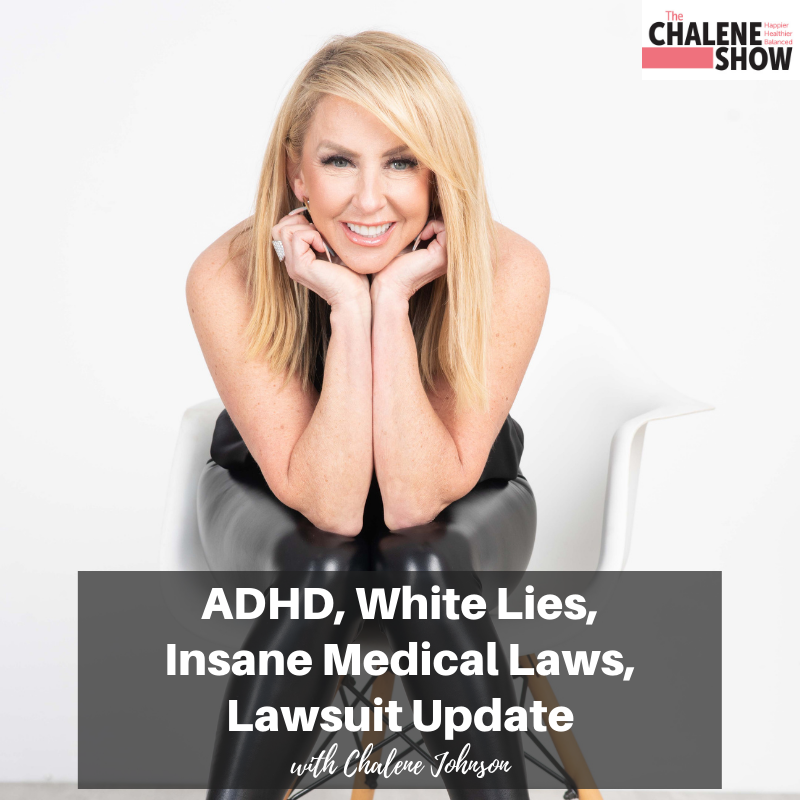 Important Links from the Show
Click here to subscribe to The Chalene Show!
Click here to rate and review!
Make sure you scroll down, tap to rate with 5 stars, and then select, "Write a Review." Then be sure to DM me with a screenshot and I'll do my best to read your review on the air! 
Download the Patreon App and Join The Chalene Show at patreon.com/TheChaleneShow
Go to Mysoulcbd.com/chalene and 15% off will be automatically taken at checkout!
If you liked this episode, check out Episode #795 – Razor Burn, Swinging Seniors, Heather's Fall, Puppy Gate, Kate Casey and Common Sense
Leave me a message about this episode!
To submit requests for The Chalene Show: [email protected]
To submit requests for Build Your Tribe: [email protected]