Interestingly, today's topic — adult sibling conflict — was inspired by recent news in the world of pop culture. The very public lives (and feuding) of sisters Britney Spears and Jamie Lynn. While I don't typically talk about pop culture on the podcast, I feel there is a lot to learn from this particular family ordeal. And, hopefully, may even prove instructive when it comes to our own relationships and conflicts with siblings.
You'll find out:
When conflicts with siblings tend to happen most
Backstory on both Britney and Jamie Lynn
The life of traumas re: the Spears
One story Jamie Lynn shared in her book (that caused family friction)
The hardest thing about conflict between siblings
What we often fail to realize about memory
Why we're not as reasonable when it comes to our siblings
My recommendation on talking (or not talking) about family drama with siblings
Why the role of being a sibling is complicated
Why expectations within sibling relationships can be so damaging
5 phrases to consider to heal your sibling relationship
When I suggest therapy for sibling conflict (and Bret's experience doing such with his brother)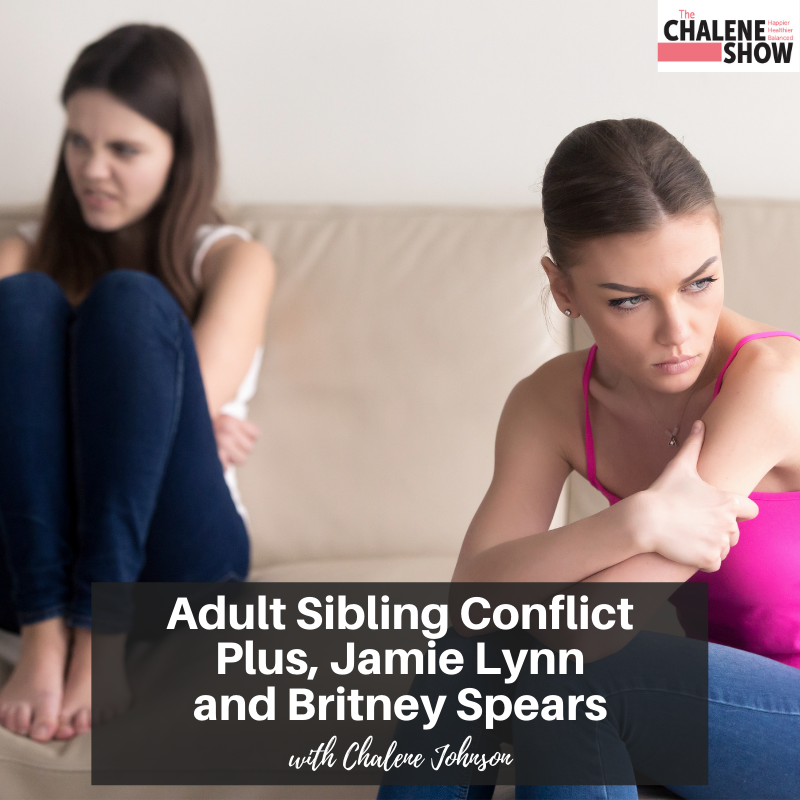 Important Links from the Show
Click here to subscribe to The Chalene Show!
Click here to rate and review!
Make sure you scroll down, tap to rate with 5 stars, and then select, "Write a Review." Then be sure to DM me with a screenshot and I'll do my best to read your review on the air! 
If you liked this episode, check out Episode #773 – When, Where & How to Find a Therapist Who's Right For You
Leave me a message about this episode!
To submit requests for The Chalene Show: [email protected]
To submit requests for Build Your Tribe: [email protected]