Almost all of us at some point will have to face the reality of taking care of an aging parent or loved one. And if you've been following me for the past couple of years, you know my husband, Bret, and I have been dealing with this matter — caring for my father-in-law, Bob, who has Alzheimer's. So today, I welcome Amy Cameron O'Rourke — aging expert, professional care manager for more than 40 years and author of the The Fragile Years. In this beautiful and important conversation, we cover myriad topics we should all be aware of when it comes to the end of life wishes of our loved ones and ourselves.
You'll find out:
Do's and Don'ts as to when we should be talking about these fragile matters
Why you should never talk to your parent as if they're your child
Why Amy recommends personal visits with your parents (when you live far apart)
How to handle it when you don't agree with your parent's end-of-life wishes
Where to find a care manager
What to do if you experience guilt for not doing enough (or not knowing what to do) to help your aging parent
Why we always feel like we're not doing enough for our aging parents
The unique sort of fatigue that is taking care of an aging parent
Different situations re: spouses caring for their ailing spouse
How to navigate the journey of an aging parent with other family members
Why you need to go about this aging parent journey for all the right reasons
Is it selfish to put your aging family member in a nursing home?
How to find the right placement manager
Misconceptions about hospice
The nonverbal cues someone exhibits when they're ready to pass and why/how you have to let them
How to navigate the end-of-life of an abusive or never-present parent (with whom you had no relationship with)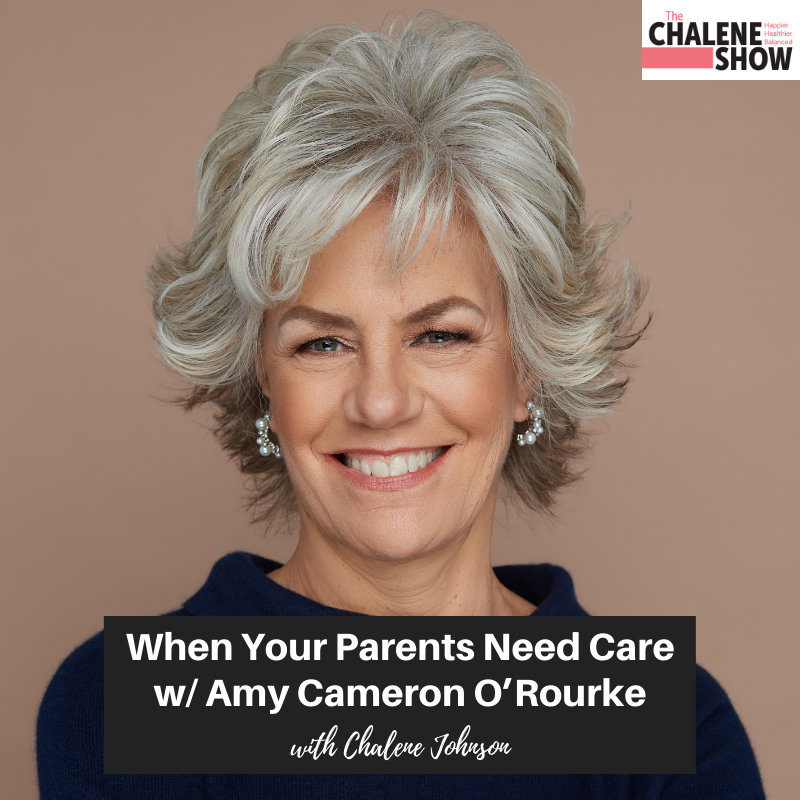 Important Links from the Show
Click here to subscribe to The Chalene Show!
Click here to rate and review!
Make sure you scroll down, tap to rate with 5 stars, and then select, "Write a Review." Then be sure to DM me with a screenshot and I'll do my best to read your review on the air! 
Learn more about Amy at agingexpert.com and orourkeandassociates.com
Some other resources: aginglifecare.org and placeformom.com
If you liked this episode, check out Episode #785 – If You Are Feeling A Bit Overwhelmed
Leave me a message about this episode!
To submit requests for The Chalene Show: [email protected]
To submit requests for Build Your Tribe: [email protected]