Have you ever worried that your best effort might not be good enough? Do you sometimes hold yourself back for fear of judgment or getting it wrong? Today, I explore Atychiphobia (and lesser extremes) — a condition where people allow fear of failure to hijack their opportunities and hold them back from amazing possibilities. I'll also share simple yet practical ways to mitigate fears and just start.
You'll find out:
What is normal and abnormal about fear of failure
Examples of

Atychiphobia

How much I worry about mistakes
When fear of failure really becomes a problem
Ways in which you might be subconsciously NOT taking risks
How your fear of failure reflects on those in your life
The ONE thing everyone with fear of failure shares
Why overcoming fear of failure is a gradual process
Ways in which I mitigate my own fear
The quickest way to get to the root of your fear of failure
The importance of just moving
Personal anecdotes re: trying in spite of (some) fear of failure
How I got over my fear of launching a Patreon
The question to ask yourself to move past fear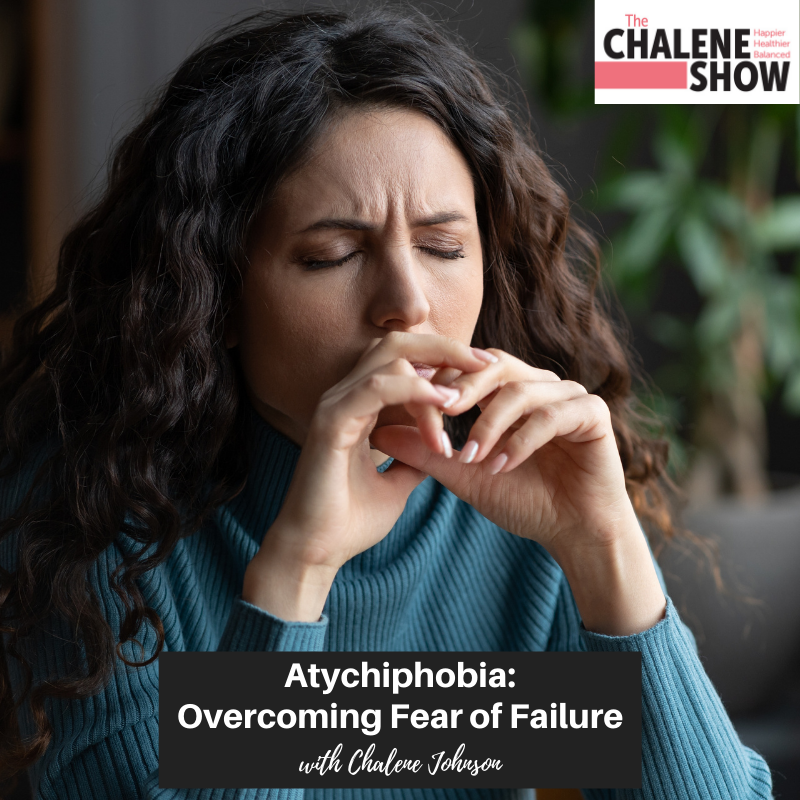 Important Links from the Show
Click here to subscribe to The Chalene Show!
Click here to rate and review!
Make sure you scroll down, tap to rate with 5 stars, and then select, "Write a Review." Then be sure to DM me with a screenshot and I'll do my best to read your review on the air! 
Download the Patreon App and Join The Chalene Show at patreon.com/TheChaleneShow
If you liked this episode, check out Episode #787 – My Plan To Be 1% Happier
Leave me a message about this episode!
To submit requests for The Chalene Show: [email protected]
To submit requests for Build Your Tribe: [email protected]