Friday episodes have quickly become a fan favorite and this week should be no exception! I spill the tea on everything going on in my life.
You'll find out:
My new cleansing oil for lashes
Thoughts on Lashify
Why I love Gel-X nails
Why I'm happy with my skin (hint: no sun)
Having kids young
The topics that got the most play re: my episode with Dr. Casperson
Why I always request an agenda before meetings, podcast interviews, etc.
Why Bret and I each have our own bathroom
My recent overwhelm
The game Bret and I play when going out to restaurants
Why we love the show Cheer and its recent controversy
My thoughts on being 1% happier each week and what it might take
How I have recreated Starbucks egg white bites at home (my own recipe!)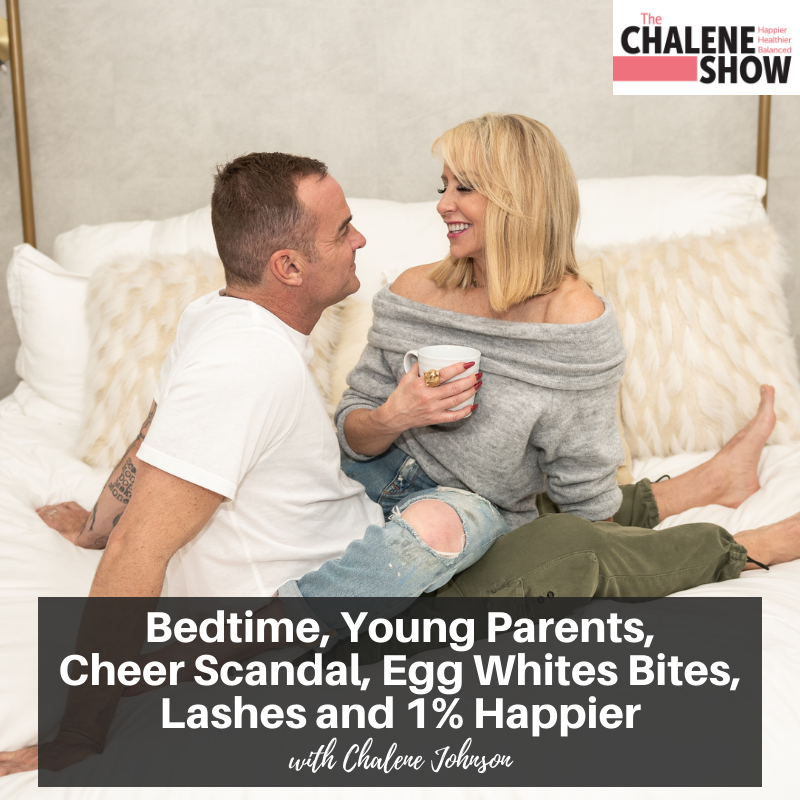 Important Links from the Show
Click here to subscribe to The Chalene Show!
Click here to rate and review!
Make sure you scroll down, tap to rate with 5 stars, and then select, "Write a Review." Then be sure to DM me with a screenshot and I'll do my best to read your review on the air! 
If you liked this episode, check out Episode #783 – My Mistrial, Bob, Sick of Covid, Tijuana, Day Drinking, Leather Pants, Tanning, Patreon Update 
Leave me a message about this episode!
To submit requests for The Chalene Show: thechalenesh[email protected]
To submit requests for Build Your Tribe: [email protected]