Friday episodes have quickly become a fan favorite and this week should be no exception! I spill the tea on everything going on in my life. I'll give you the real deal when it comes to Patreon, why I wasn't super happy on my birthday, thoughts on HBO's Euphoria, and so much more!
You'll find out:
Who my Patreon is for
The best way to listen to the show on Patreon
Details behind the tiers featured on Patreon
What I learned from my birthday this year (and how I'll celebrate it differently next year)
The Romance Challenge
One new activity I've picked up every week this year (to make me 1% happier weekly)
Why I never get flirted with
The boy I like at the gym and the boy I don't
My issues with Euphoria
How Lashify has actually changed my eyes
Why I'm such a fan of Rent The Runway
Why I hate shopping at stores in-person
The ONLY thing I don't love about Rent The Runway (and it's totally a me thing)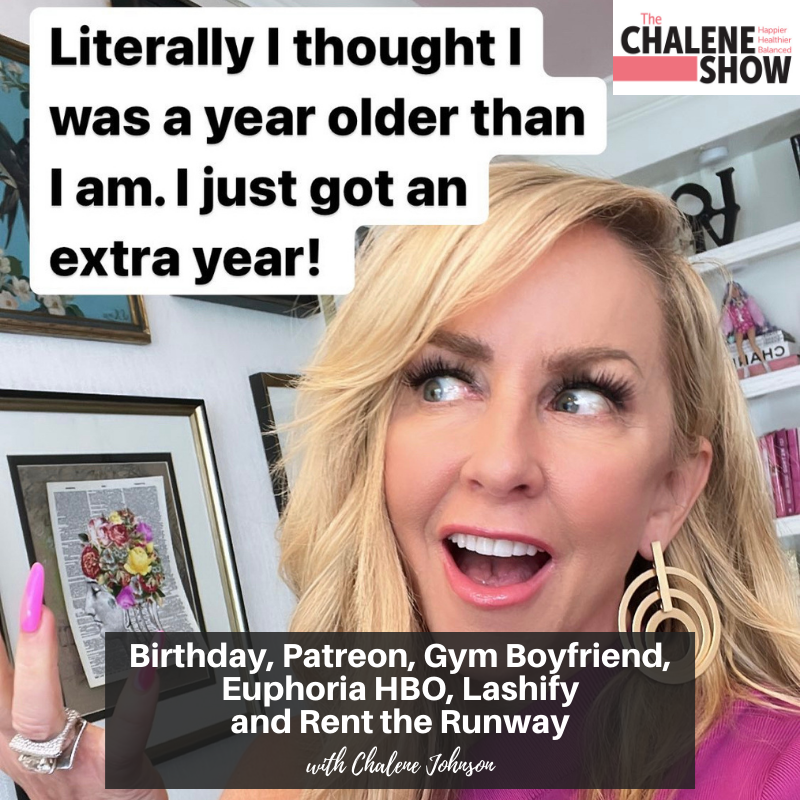 Important Links from the Show
Click here to subscribe to The Chalene Show!
Click here to rate and review!
Make sure you scroll down, tap to rate with 5 stars, and then select, "Write a Review." Then be sure to DM me with a screenshot and I'll do my best to read your review on the air! 
Join this Month's Romance Challenge at chalene.com/romance
Download the Patreon App and Join The Chalene Show at patreon.com/TheChaleneShow
If you liked this episode, check out Episode #789 – 1% Happier, Sibling Jealousy, Negative Feedback, Patreon, Birthdays, and Bob Update
Leave me a message about this episode!
To submit requests for The Chalene Show: [email protected]
To submit requests for Build Your Tribe: [email protected]