Fresh out of ideas for your next social media post? Have you lost your motivation to post recently? Annoyed by the algorithm? In this episode, I share my five minute content inspiration strategy. In less than five minutes you'll have enough inspiration to create 10 to 20 days worth of content! 
Sounds too good to be true? It's not! Learn how to use niche related hashtags and popular trends to attract your target audience and take the guesswork out of what to post next.
You'll find out:
Who/what inspired this episode
The importance of scheduling the time to find your inspo content
Why you've got to know your niche
How to find content within your niche using hashtags
Tips to be really effective while batching content
My scheduling process that'll make it so much easier for you to bang out content quicker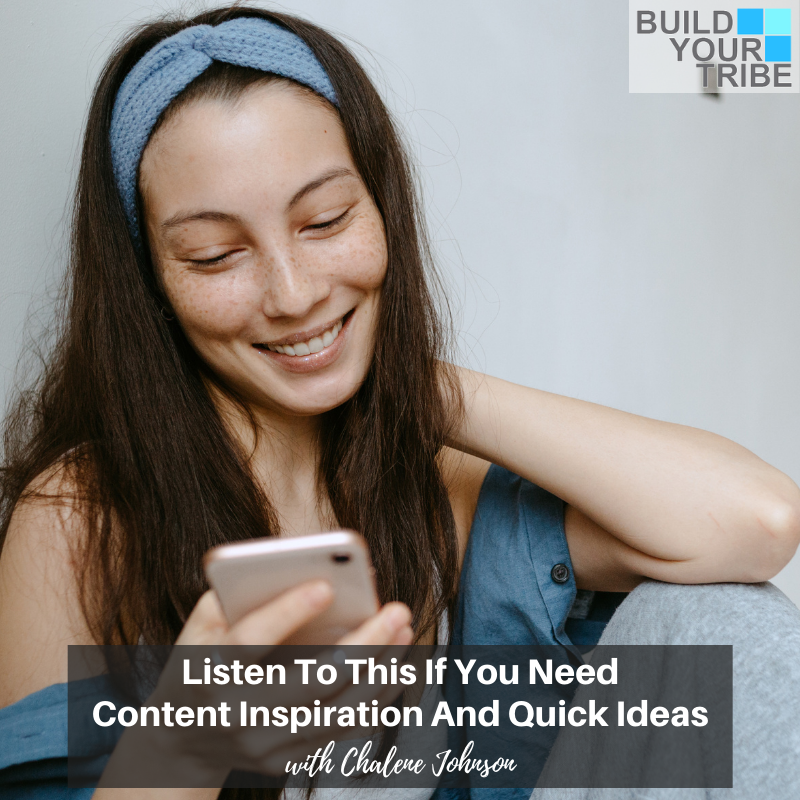 Important Links from the Show
Click here to subscribe to Build Your Tribe!
Click here to rate and review!
Make sure you scroll down, tap to rate with 5 stars, and then select, "Write a Review." Then be sure to DM me with a screenshot and I'll do my best to read your review on the air! 
Check out the episodes from The Chalene Show on Infidelity Part1 and Part 2
Check out InstaClubHub! The ONLY All-In-One Instagram Resource Community Designed To… Grow Your Following and Reach More Customers on Instagram™ (All in Just Five Minutes a Day!)
If you liked this episode, check out Episode #558 – Taking Inventory to Find Your Business Weakness
Leave me a message about this episode!
To submit requests for The Chalene Show: [email protected]
To submit requests for Build Your Tribe: [email protected]