On today's Quick Tip Tuesday, Brock shares a surprising new Reels strategy that could see your views jump up to 10x what you're currently experiencing. And why is this strategy surprising? Because it's antithetical to what both Brock and I have taught in the past. But hey, the algorithm is always changing and keeping us on our toes!
You'll find out:
Why there are always exceptions to the rule on IG
Where all Reels are automatically shared
Why Brock and I used to always recommend sharing Reels to your feed
Feedback we began hearing re: students accidentally NOT sharing Reels to their (and what they experienced)
Why we think peoples' views are improving when Reels aren't posted to the feed
Why you may have inactive followers (who effect your Reels longterm performance)
When you should really test ONLY posting Reels to the Reels page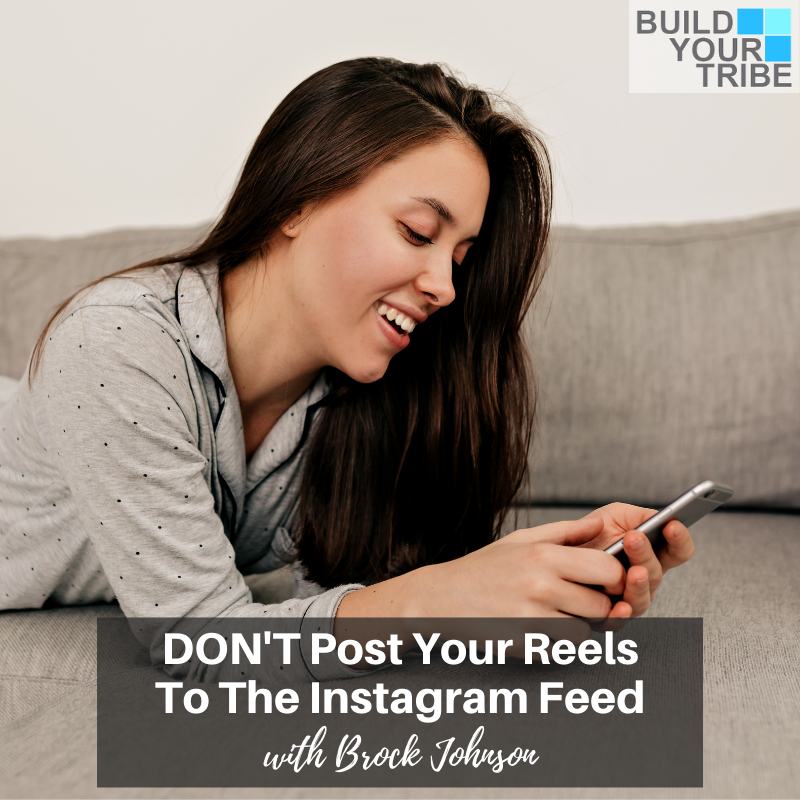 Important Links from the Show
Click here to subscribe to Build Your Tribe!
Click here to rate and review!
Make sure you scroll down, tap to rate with 5 stars, and then select, "Write a Review." Then be sure to DM me with a screenshot and I'll do my best to read your review on the air! 
Check out InstaClubHub! The ONLY All-In-One Instagram Resource Community Designed To… Grow Your Following and Reach More Customers on Instagram™ (All in Just Five Minutes a Day!)
If you liked this episode, check out Episode #557 – TikTok or Instagram Which App is Best For You? | Quick Tip Tuesday
Leave me a message about this episode!
To submit requests for The Chalene Show: [email protected]
To submit requests for Build Your Tribe: [email protected]