Friday episodes have quickly become a fan favorite and this week should be no exception! I spill the tea on everything going on in my life. Today, I'll give my thoughts/feedback on the episodes I did this week about wine, alcohol, and fake gurus! I also provide huge updates on the lawsuit and share the changes that have already occurred with medical laws (in some states) due to my Reels!
You'll find out:
My embarrassing moment in a parking lot
Why sink sensors don't love me
Why I understand how people may be misinterpreted in their communication style
Why we shouldn't be so quick to knock Network Marketing Companies
Why the doctor filed for bankruptcy and what it means
Soul crushing developments re: the Attorney General
Examples of outdated and misogynistic laws re: doctors and the medical board
My epiphany re: prayer on this matter
Patreon story updates
How I'm using my platform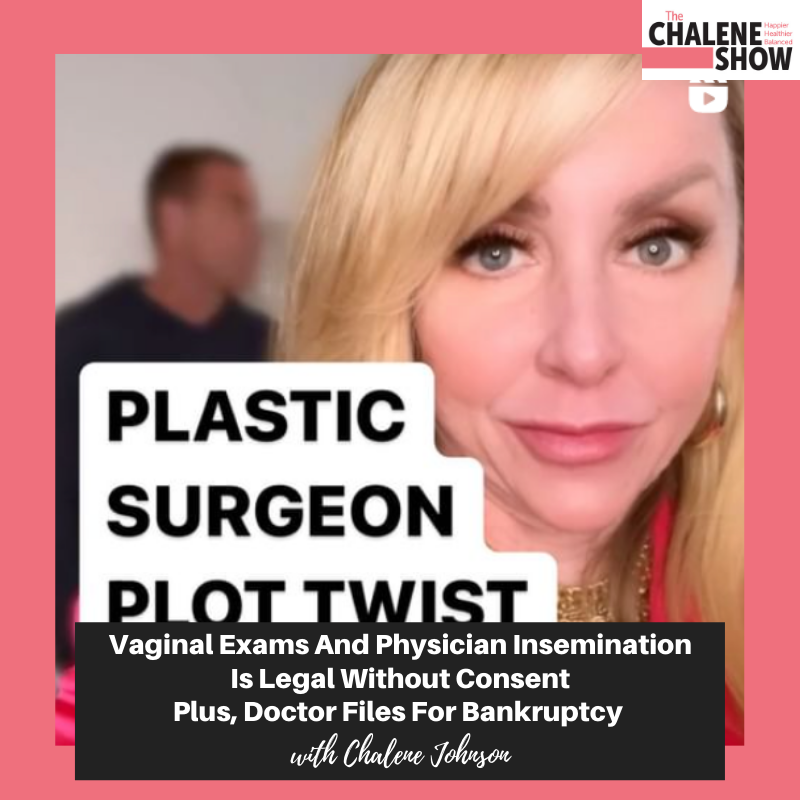 Important Links from the Show
Click here to subscribe to The Chalene Show!
Click here to rate and review!
Make sure you scroll down, tap to rate with 5 stars, and then select, "Write a Review." Then be sure to DM me with a screenshot and I'll do my best to read your review on the air! 
Download the Patreon App and Join The Chalene Show at patreon.com/TheChaleneShow
If you liked this episode, check out Episode #798 – ADHD, White Lies, Insane Medical Laws, Lawsuit Update
Leave me a message about this episode!
To submit requests for The Chalene Show: [email protected]
To submit requests for Build Your Tribe: [email protected]