Typically, on Mondays and Wednesdays, I provide takeaways and learning moments. But today, I'm not exactly sure that will be the case. In light of recent events, I just need to process and think through a few things when it comes to influencers. Disclaimer: This episode is totally unscripted and off-the-cuff.
You'll find out:
Where the idea for today's show came from
Shocking news about Gary V (and what bugged me about it)
Why/how influencer culture can be so phony
My backstory in fitness, experiencing so much image and fake people
The reason I've had success in business
Why there's no place to run free of opportunists
What you need to have influence
The people who are most attracted to influencers
Who I want to make connections with
Thoughts on my integrity
My epiphany on other peoples' perception of me
Why you should take everything I say with a grain of salt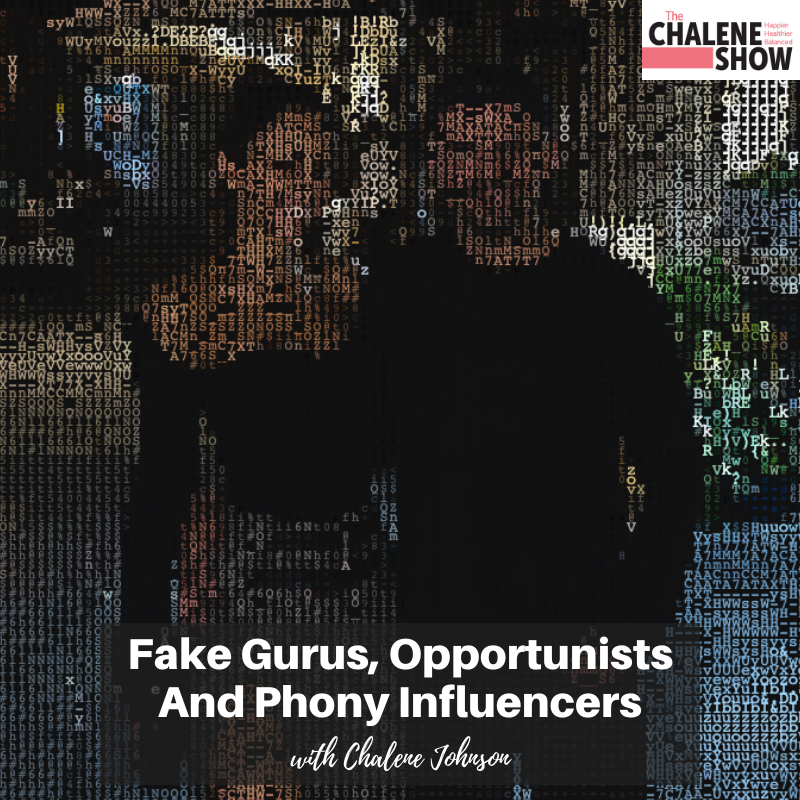 Important Links from the Show
Click here to subscribe to The Chalene Show!
Click here to rate and review!
Make sure you scroll down, tap to rate with 5 stars, and then select, "Write a Review." Then be sure to DM me with a screenshot and I'll do my best to read your review on the air! 
Download the Patreon App and join The Chalene Show at patreon.com/TheChaleneShow
Check out the interview with Gary Vaynerchuk | The Work Family Debate
Check out this episode Drama, Controversy, Cancellations and Group Thinking
Listen to this episode Don't Make These Networking Mistakes with Jordan Harbinger
If you liked this episode, check out Episode #787 – My Plan To Be 1% Happier
Leave me a message about this episode!
To submit requests for The Chalene Show: [email protected]
To submit requests for Build Your Tribe: [email protected]