Today, I go way beyond your 7th grade health class — as I talk about all things feminine hygiene. I'll share: products and practices that actually improve your health (and keep you smelling good, too), prevent disease and just make you feel all-around more confident!
You'll find out:
My thoughts on the marketing behind feminine hygiene
Why I use a dry shampoo
How to really get the benefits of dry shampoo
One of the bummers of using organic products
What is dermaplaning and my thoughts on it
What are xylimelts and why I need them
Research on tongue scrapers
The dangers behind bacteria in the mouth
My history with deodorant
Is the vulva self-cleaning?
Grooming re: the vulva
Razors I use and where/why
Why I love sesame oil
Why I recommend gel polish on your toes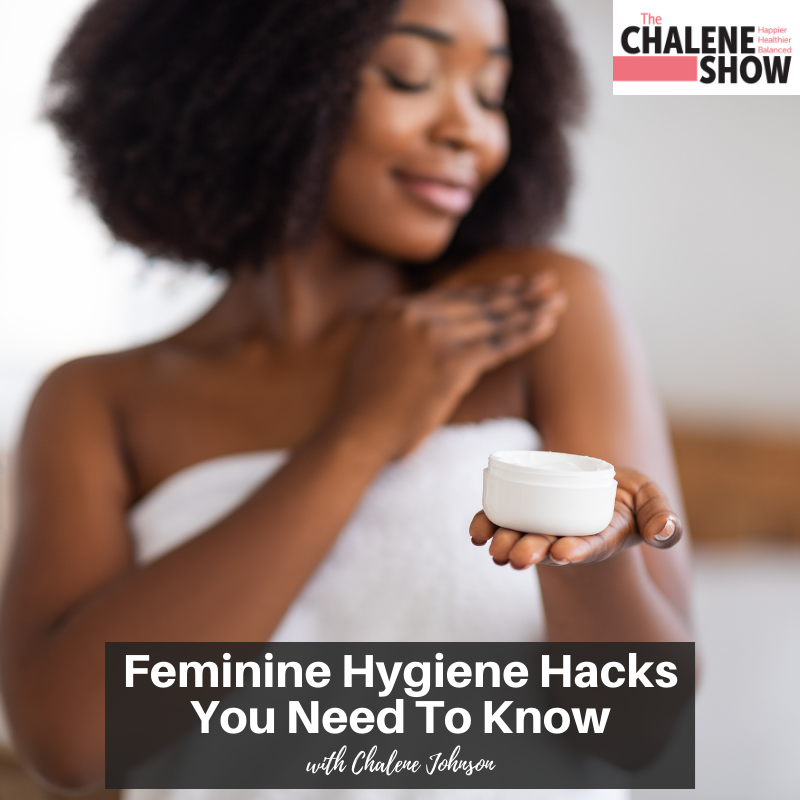 Important Links from the Show
Click here to subscribe to The Chalene Show!
Click here to rate and review!
Make sure you scroll down, tap to rate with 5 stars, and then select, "Write a Review." Then be sure to DM me with a screenshot and I'll do my best to read your review on the air! 
Lulu Organics Lavender and Clary Sage Hair Powder/Dry Shampoo, 4 oz 
Banyan Botanicals Sesame Oil – Organic & Unrefined Ayurvedic Oil for Skin
Clean Skin Club Clean Towels | Worlds 1ST Biodegradable Face Towel 
Goodwipes Really Big Body Wipes
2 Pack Tongue Scraper with Travel Case
OraCoat XyliMelts Dry Mouth Relief Oral
Amazon Brand – Solimo 5-Blade Razor for Women
If you liked this episode, check out Episode #742 – What is The Best Thing You Can Do For Your Health? Sleep!!
Leave me a message about this episode!
To submit requests for The Chalene Show: [email protected]
To submit requests for Build Your Tribe: [email protected]