Have you lost your love for fitness? Are you low on energy and not feeling inspired to work out? You're not alone! In this episode, I help you understand why you've lost your interest (in fitness) and figure out the root cause of your low drive. Plus, I share countless actionable, proven suggestions to immediately improve and restore your energy — to take care of your physical health again.
You'll find out:
The importance of taking inventory of your life
Why following the wrong people on social media may be harming you
When it was unhealthy for me to pursue my fitness goals
Why I exercise TODAY
The power of thinking about how you feel when you're done working out
Why you should consider changing up your environment
How I switched up the space in my home (to workout)
Why I go to the gym during "off hours"
Why you need a schedule with your fitness plan
New research re: exercise
The best cure for fatigue
The benefits exercise provides for us
The best time for you to, really, exercise
The most essential element of health
How often I plan to workout, weekly
How you will be a burden to your family by not prioritizing your health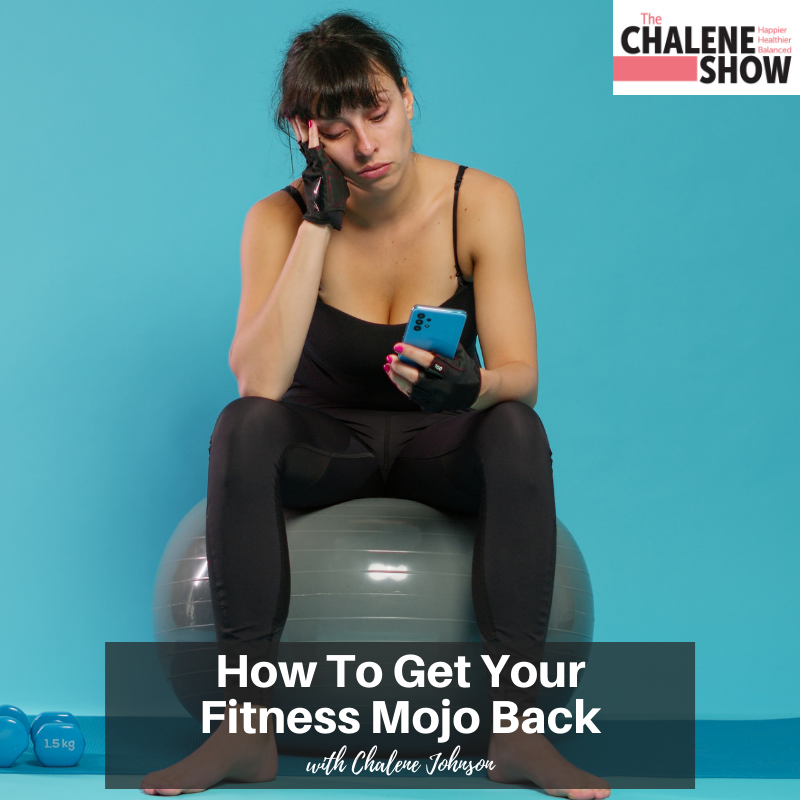 Important Links from the Show
Click here to subscribe to The Chalene Show!
Click here to rate and review!
Make sure you scroll down, tap to rate with 5 stars, and then select, "Write a Review." Then be sure to DM me with a screenshot and I'll do my best to read your review on the air! 
If you liked this episode, check out Episode #787 – My Plan To Be 1% Happier
Leave me a message about this episode!
To submit requests for The Chalene Show: [email protected]
To submit requests for Build Your Tribe: [email protected]