Friday episodes have quickly become a fan favorite and this week should be no exception! I spill the tea on everything going on in my life.
You'll find out:
Why I'm already feeling 1% happier with the tools explained in Monday's pod
How you can keep me accountable to my 1% happier challenge
Why I've started doing my to-do list at night
Thoughts on my sister's success
Why I speed up every audible book I listen to
The kind of feedback I'm open to and not open to
When I'm thinking of releasing my Patreon eps
Why I've never made a big deal about my birthday
How I truly like to be acknowledged for my birthday (vs gifts)
How my mom reacts to her kids' birthdays
The gift I would love most from you
Cards my best friend sends me, monthly
What I learned from my mom re: celebrating my kids' birthdays
One very funny (for me, at least) bday party I threw for Brock back in the day (that may have traumatized him)
Differences I've noticed in Bob
Why I'm seeing a healer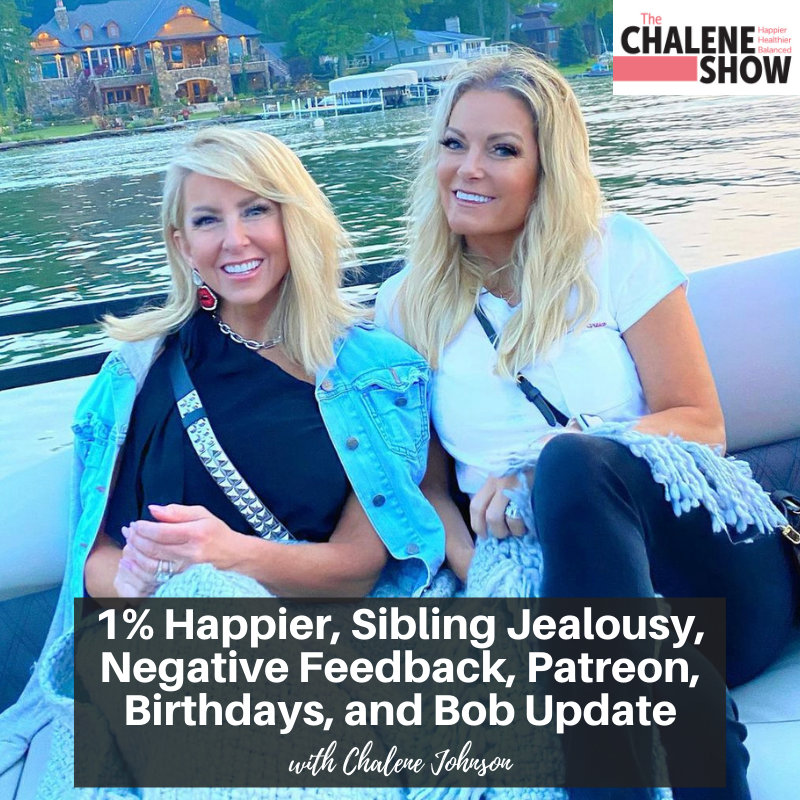 Important Links from the Show
Click here to subscribe to The Chalene Show!
Click here to rate and review!
Make sure you scroll down, tap to rate with 5 stars, and then select, "Write a Review." Then be sure to DM me with a screenshot and I'll do my best to read your review on the air! 
The Birth Order Book: Why You Are the Way You Are by Kevin Leman
Business Made Simple, by Donald Miller
My Mailing Address: 28241 Crown Valley Pkwy Ste F178, Laguna Niguel, CA 92677
If you liked this episode, check out Episode #787 – My Plan To Be 1% Happier
Leave me a message about this episode!
To submit requests for The Chalene Show: [email protected]
To submit requests for Build Your Tribe: [email protected]