Everyone can relate to having just "one of those days" — where you want to throw in the towel, break down and cry. Recently, this topic has weighed heavy on my heart because I have two friends who are currently going through it.
Today, I'd like to share tools and a quick exercise that I hope will help when it all "feels like too much," so that it doesn't turn into something worse (like, depression).
You'll find out:
How to protect yourself if you're a perfectionist, people pleaser, the go-to person
Examples of areas in life where I let go of perfectionism
My "good enough" mantra
Why most of the stress we feel comes from the pressure we put on ourselves
How to handle situations where you feel the need to be extra
The power of perspective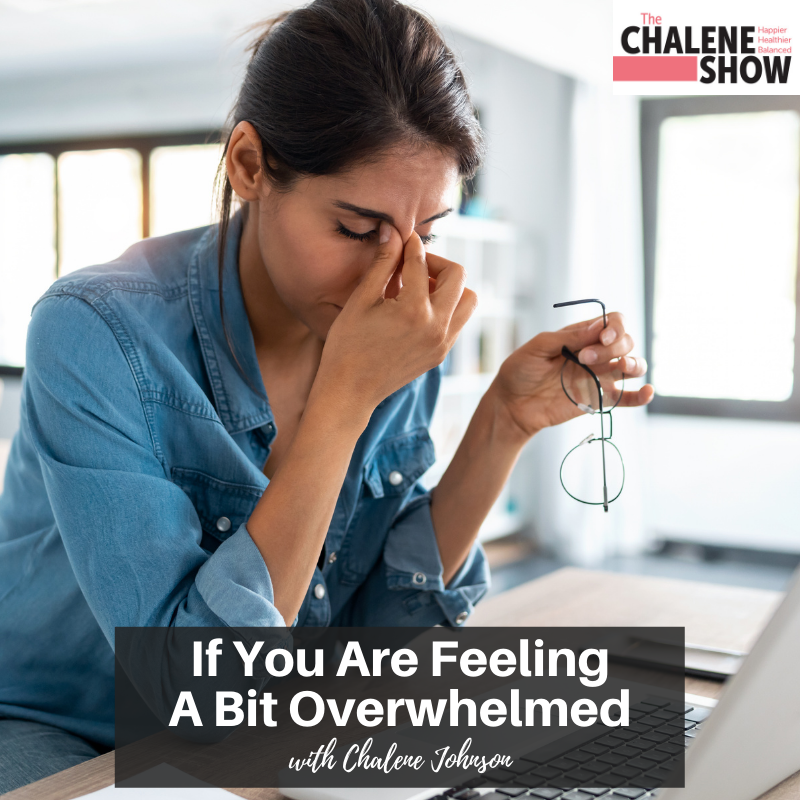 Important Links from the Show
Click here to subscribe to The Chalene Show!
Click here to rate and review!
Make sure you scroll down, tap to rate with 5 stars, and then select, "Write a Review." Then be sure to DM me with a screenshot and I'll do my best to read your review on the air! 
If you liked this episode, check out Episode #787 – My Plan To Be 1% Happier
Leave me a message about this episode!
To submit requests for The Chalene Show: [email protected]
To submit requests for Build Your Tribe: [email protected]