Last week Brock shared his overall 2022 predictions for Instagram. On today's Quick Tip Tuesday, Brock wants to go a bit deeper and give his 2022 predictions for Instagram Reels. Why? Well, Reels are trending to be one of the most important tools — in all of social media — for building your engagement and following. If you have not jumped onto the Reels bandwagon yet, this may be the perfect opportunity to learn more and get going!
You'll find out:
Why going viral on Reels matters (more than other types of virality)
Update on editing tools coming to Reels
Why education Reels will become more popular
Thoughts on shopping/ads with Reels
Music and sound searchability within IG app
Why the algorithm will be more competitive
Why you won't be getting the same results if your Reels game is similar to that of a year ago
Why more bugs/glitches are inevitable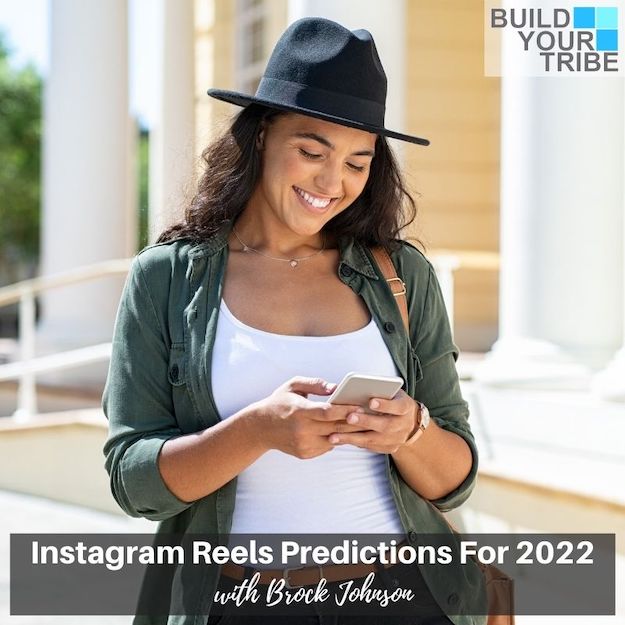 Important Links from the Show
Click here to subscribe to Build Your Tribe!
Click here to rate and review!
Make sure you scroll down, tap to rate with 5 stars, and then select, "Write a Review." Then be sure to DM me with a screenshot and I'll do my best to read your review on the air! 
Check out InstaClubHub! The ONLY All-In-One Instagram Resource Community Designed To… Grow Your Following and Reach More Customers on Instagram™ (All in Just Five Minutes a Day!)
If you liked this episode, check out Episode #549 – Instagram Predictions for 2022
Leave me a message about this episode!
To submit requests for The Chalene Show: [email protected]
To submit requests for Build Your Tribe: [email protected]