In a past episode, I covered the topic of emotional intimacy. Afterward, I received countless messages from listeners saying they were unsure as to how to go about achieving it. So, to kick off our Romance Challenge Month, I welcome Alisa and Tony DiLorenzo — intimacy experts, podcasters, authors. They'll share the meaning of emotional intimacy, plus very practical and realistic ways to improve your relationship!
You'll find out:
Why so many people tend to struggle with what intimacy really means
The intent people have when reading a book about intimacy issues
How common is it for one partner wanting to do the work vs both
What my audience said was their top concern re: emotional intimacy (and the DiLorenzos response)
Where we pick up our emotional intimacy skills or lack thereof
How to learn emotional intimacy if it was never role-modeled in your family
What is possible (as in, the result) when consulting with marriage/intimacy experts
How the pillar of emotional intimacy effects the other intimacy pillars
Verbal and non verbal communication that hurts emotional intimacy
How Tony introduces Alisa
Why HOW you say is as important as WHAT you say
How to ask for the tone you need (from your partner)
What to do if your partner isn't able/willing to communicate
How couples should think of therapy
Why balance is a funny word in marriage
Is there usually one partner in a relationship who's the catalyst for wanting/making change?
Tips to get the marriage coaching process started (when your partner is reluctant)
What events we need to be aware of to safeguard our emotional intimacy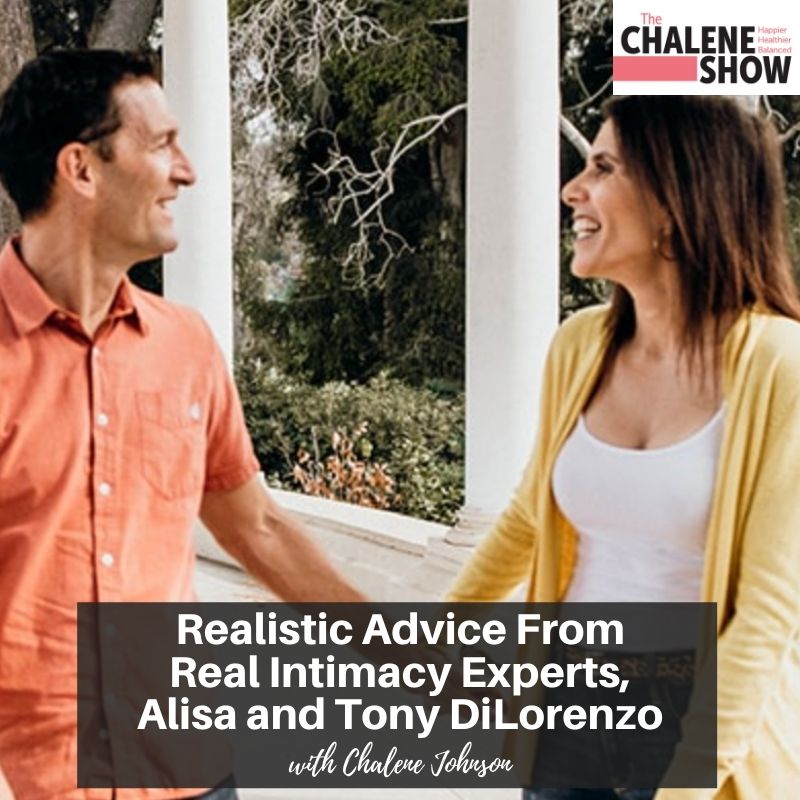 Important Links from the Show
Click here to subscribe to The Chalene Show!
Click here to rate and review!
Make sure you scroll down, tap to rate with 5 stars, and then select, "Write a Review." Then be sure to DM me with a screenshot and I'll do my best to read your review on the air! 
Listen to Alisa and Tony's Podcast: One Extraordinary Marriage Show 
Learn More about Tony and Alisa at: OneExtraordinaryMarriage.com
Follow OneExtraordinaryMarriage on Instagram
Check out their book The 6 Pillars of Intimacy
Pick up your 88 Great Conversation Starters Cards
If you liked this episode, check out Episode #767: Emotional Intimacy 
Leave me a message about this episode!
To submit requests for The Chalene Show: [email protected]
To submit requests for Build Your Tribe: [email protected]