Last week, I mentioned I'd be interviewing today's guest, Lisa Williams —  world-renowned psychic medium — and requested questions (from you) for the interview. What I received, though, was a backlash of disparaging comments questioning my Christianity. So, let me make it clear: my only intent behind this interview is to answer questions many people have when it comes to psychics and mediums. I'm not here to debate its merit or standing within religious life.  
You'll find out:
My preamble/rant re: the shocking overwhelming response I received about having Lisa on the show
Lisa's backstory
When Lisa recognized she had something special
Her family tree of psychics
Lisa's relationship with God
Why it's so important to have something (higher than yourself) to believe in
When Lisa decided to make a career of her gifts
The difference between a psychic and medium (and clairvoyant)
Lisa's experience being a self-described psychic junkie
Stories of when Lisa feels compelled to give a reading
How Lisa deals with clients who want closure
Details behind Lisa's coaching biz
What to look for when seeking a psychic / medium
Red flags re: psychics / mediums
The process/feelings/thoughts that psychics / mediums go through when doing a reading
What is symbology
Lisa's course(s)
Why/how our intuition is connected to our logic
What Lisa calls the star attraction
Lisa's thoughts on phonies and fakes within her industry
How to tap into your own intuition
How spirit intervenes to save us from bad things happening
How to trust signs from our loved ones (who have passed)
Lisa's thoughts on past lives
How Lisa deals with having to be ready for a reading at any given time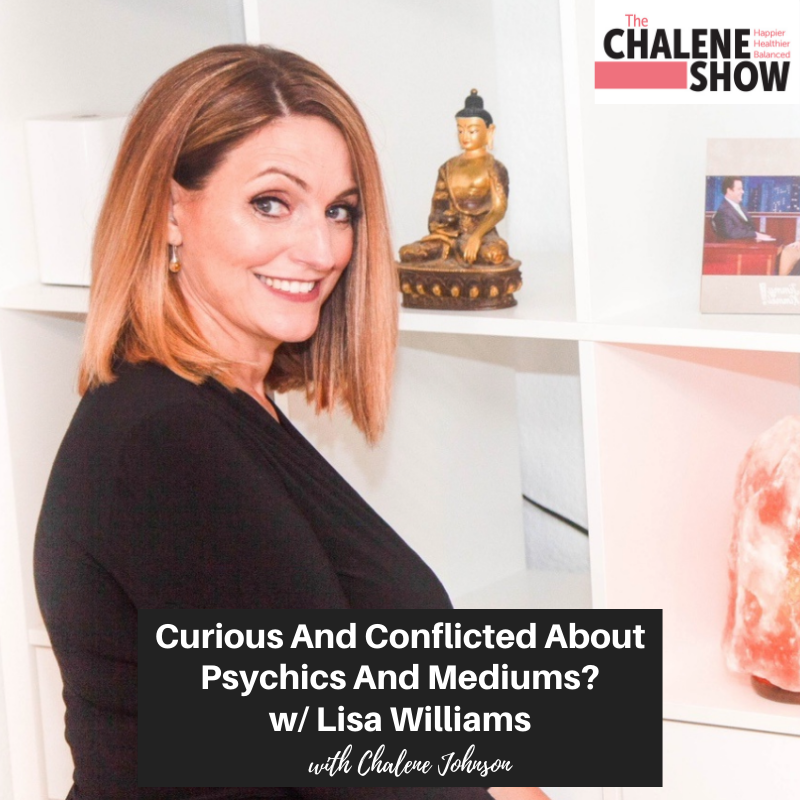 Important Links from the Show
Click here to subscribe to The Chalene Show!
Click here to rate and review!
Make sure you scroll down, tap to rate with 5 stars, and then select, "Write a Review." Then be sure to DM me with a screenshot and I'll do my best to read your review on the air! 
Download the Patreon App and Join The Chalene Show at patreon.com/TheChaleneShow
Learn more about Lisa at lisawilliams.com
Check out Lisa on YouTube
Check out Lisa's books at lisawilliams.com/books
Follow Lisa on Instagram and TikTok
If you liked this episode, check out Episode #800 – Fake Gurus Opportunist and Phony Influencers 
Leave me a message about this episode!
To submit requests for The Chalene Show: [email protected]
To submit requests for Build Your Tribe: [email protected]