Today, I talk about macros, menopausal weight gain and perimenopause. I'll share my own personal experience with this, what I discovered while working with other women (developing the Phase it Up program), and why there are no one-size-fits-all answers surrounding this topic.
You'll find out:
The launch of my Patreon and who it's for
The stages of perimenopause and menopause
My anecdotal observations re: perimenopause
Why testosterone is important for women
What is brown fat and why it's important
Why you might need to consider hormone replacement therapy
How to get your hormone levels tested
What is a DEXA scan
My powdered peanut butter anecdote (i.e., calorie surplus)
What you need to do if your extra weight gain is a mystery
My favorite app for tracking macros, etc.
All things deficit re: perimenopause and menopause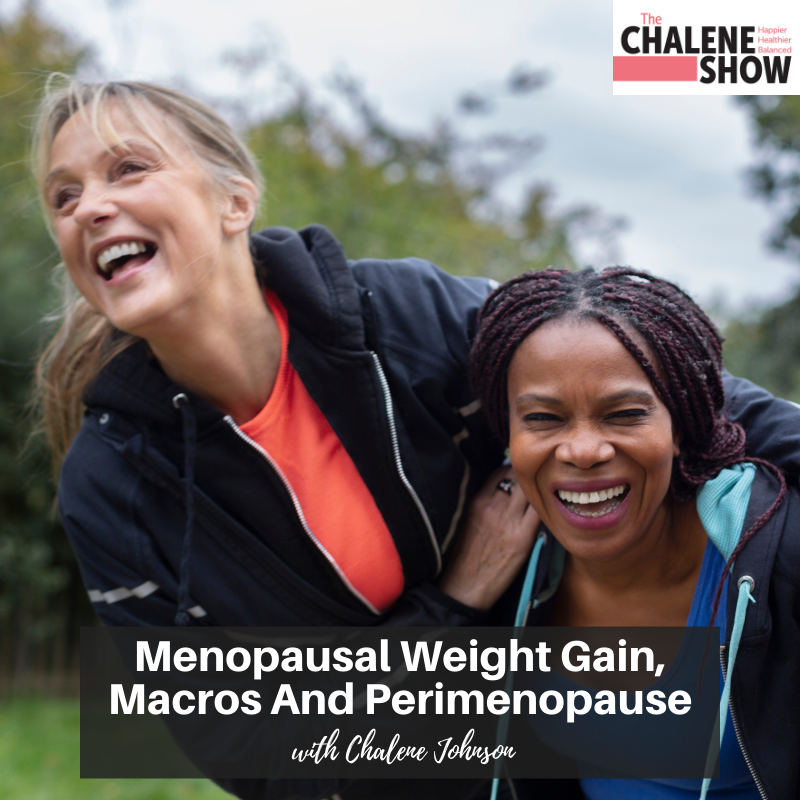 Important Links from the Show
Click here to subscribe to The Chalene Show!
Click here to rate and review!
Make sure you scroll down, tap to rate with 5 stars, and then select, "Write a Review." Then be sure to DM me with a screenshot and I'll do my best to read your review on the air!
Download the Patreon App and Join The Chalene Show at patreon.com/TheChaleneShow
If you liked this episode, check out Episode #787 – My Plan To Be 1% Happier
Leave me a message about this episode!
To submit requests for The Chalene Show: [email protected]
To submit requests for Build Your Tribe: [email protected]