I want to approach the subject of happiness, today, from a new/different perspective. One that doesn't, for whatever reason, cause pressure or come with any sort of major expectation. In this episode, I explain my 1% happier method — a very realistic and doable way to achieve happiness! Will you accept the 1% happier challenge!?
You'll find out:
What we often forget when making goals
A recent experience with a friend (that, ultimately, made me happy)
My thoughts on worrying
What I'm asking you to focus on to be 1% happier every week
Why I was recently in a bad mood the entire day (and how I could have averted the whole situation)
How our happiness is something that slowly changes over time (and why we may not even realize it)
When I realized the toll of Bob living with us had on the family

 

Exercises that'll help your daily happiness
Why it's important to note of what makes you happy and what doesn't
Why I love long personal voice messages with friends (giving and receiving)
How I'm asking you to keep me accountable to be 1% happier weekly
Why I think therapy is the greatest gift you can give yourself (and those you love)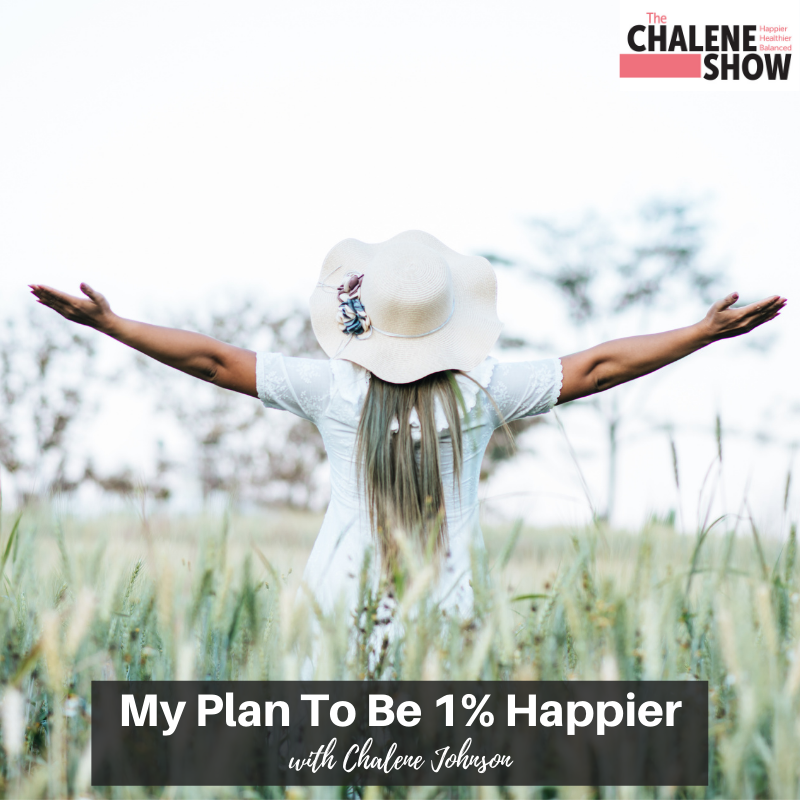 Important Links from the Show
Click here to subscribe to The Chalene Show!
Click here to rate and review!
Make sure you scroll down, tap to rate with 5 stars, and then select, "Write a Review." Then be sure to DM me with a screenshot and I'll do my best to read your review on the air! 
If you liked this episode, check out Episode #781 – The Science of Tiny Habits with BJ Fogg – Replay 
Leave me a message about this episode!
To submit requests for The Chalene Show: [email protected]
To submit requests for Build Your Tribe: [email protected]