Due to past experiences, I feel a bit jaded by the concept of Networking. But I also realize it can be super helpful developing relationships — mutually helping businesses grow. In this episode, I invite my friend Jordan Harbinger — host of his own super popular podcast (more than 11 million monthly downloads!), and expert at networking — to discuss how to know and trust the right people for building a Networking relationship with.
You'll find out:
What reinforces the negative stereotype re: Networking (and why it's unfair)
No selling rules at events
Jordan defines networking
Why the people who have helped Jordan the most are those that came out of nowhere
The motive behind those who network just to get ahead
Why it's called Network Marketing vs MultiLevel Marketing (even though they're the same thing)
Why/how transactional behavior in network marketing can be effective, yet damaging
How to spot the agenda of those in networking
The right actions to take for longterm strategy
How to maintain connections in this business
The 20-something who put Jordan in touch with Mark Cuban
What is a covert contract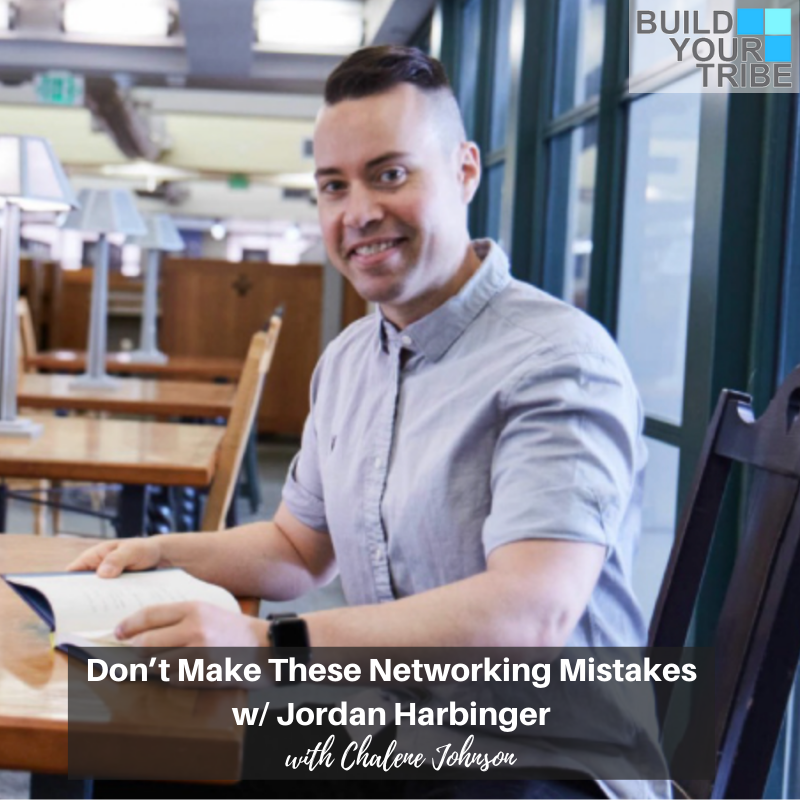 Important Links from the Show
Click here to subscribe to Build Your Tribe!
Click here to rate and review!
Make sure you scroll down, tap to rate with 5 stars, and then select, "Write a Review." Then be sure to DM me with a screenshot and I'll do my best to read your review on the air! 
Check out InstaClubHub! The ONLY All-In-One Instagram Resource Community Designed To… Grow Your Following and Reach More Customers on Instagram™ (All in Just Five Minutes a Day!)
Get Jordan's FREE 6 Minute Networking Course
2 of my Favorite episodes from The Jordan Harbinger Show:
Learn more about Jordan at jordanharbinger.com
Subscribe to The Jordan Harbinger Show
Follow Jordan on Instagram @jordanharbinger
Check out the episodes from The Chalene Show on Infidelity Part1 and Part 2 
If you liked this episode, check out Episode #558 – Taking Inventory to Find Your Business Weakness
Leave me a message about this episode!
To submit requests for The Chalene Show: [email protected]
To submit requests for Build Your Tribe: [email protected]