Friday episodes have quickly become a fan favorite and this week should be no exception! I spill the tea on everything going on in my life. I'll fill you in on Heather McDonald's fall (plus, our day on a boat together), my childhood memories of music, Marge and Bill update, and Cierra's obsession with getting a pug puppy. And so much more!
You'll find out:
Thoughts on laser hair removal therapy (in the PodSquad)
Bret's hair removal experience
Why Bret may get me canceled
Heather's boat invitation and the experience
A new podcaster I recommend
My lazy day (that I'm embracing)
Bret's opinion on my obsession with new things
My mom's love of John Denver
"Uniforms" seniors wear today
My suggestions to Cierra re: getting a puppy
Cierra's adventure finding a pug puppy
Bret's rant on common sense and mind your own business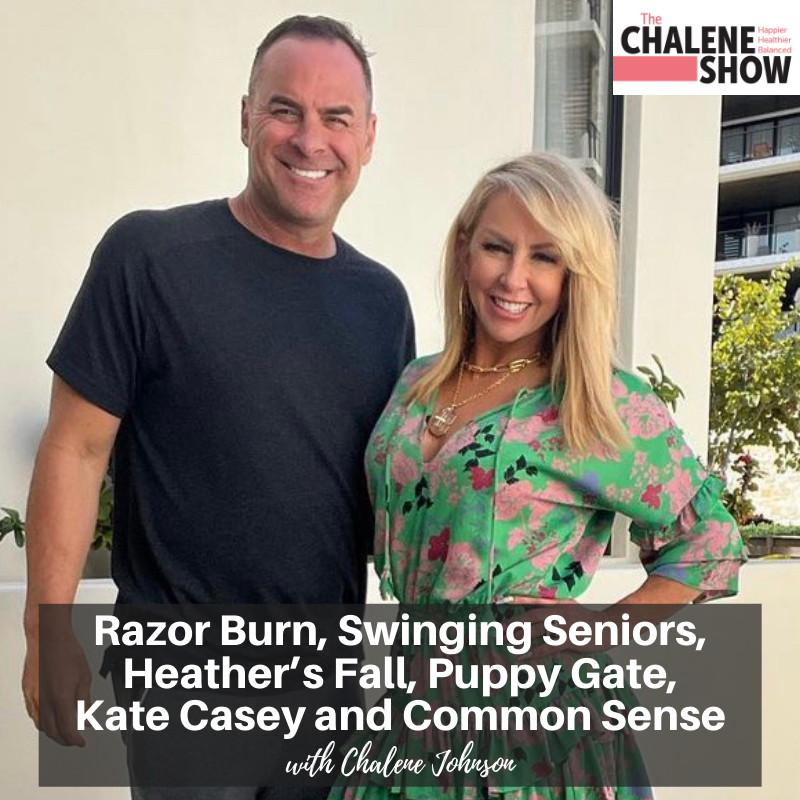 Important Links from the Show
Click here to subscribe to The Chalene Show!
Click here to rate and review!
Make sure you scroll down, tap to rate with 5 stars, and then select, "Write a Review." Then be sure to DM me with a screenshot and I'll do my best to read your review on the air! 
Download the Patreon App and Join The Chalene Show at patreon.com/TheChaleneShow
Follow Kate Casey and Heather McDonald on Instagram
If you liked this episode, check out Episode #792 – Birthday, Patreon, Gym Boyfriend, Euphoria HBO, Lashify and Rent the Runway
Leave me a message about this episode!
To submit requests for The Chalene Show: [email protected]
To submit requests for Build Your Tribe: [email protected]