Over the weekend, Brock and I had a discussion about Instagram Reels and TikTok trends. Our entire conversation was done using the Voice Memo app from our iPhones. We talked about which trends are possibly getting a bit annoying, which trends might be coming next, how to stay on top of what is trending now and how not to get stuck in old trends. I thought these voice memos would prove quite valuable to you and make for a great Quick Tip Tuesday! Please let me know if you liked this type of episode!
You'll find out:
How Brock's accounts differ from mine
What I'm seeing on TikTok right now
My suggestion to Brock re: what to teach people moving forward
Why Brock sees more trending audios than I do
Why people are feeling so discouraged with Reels / TikTok at this time
How I'm using trending content these days
Do you have to learn how to edit (well enough) with a phone app to crush your Reels/TikTok?
Why it's imperative to create engaging vertical content (and how)
Examples of accounts that Brock uses for inspiration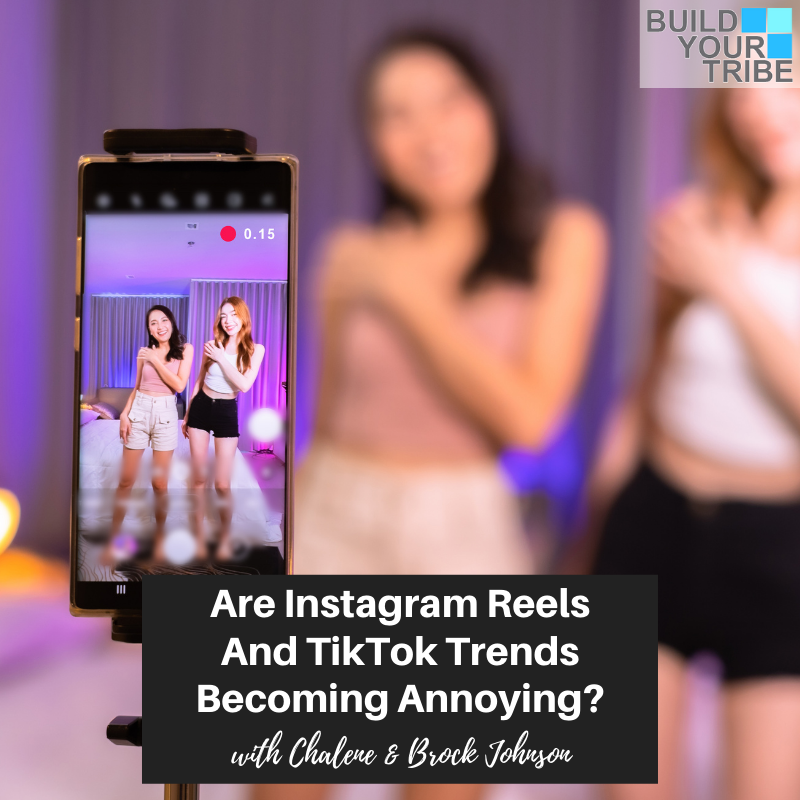 Important Links from the Show
Click here to subscribe to Build Your Tribe!
Click here to rate and review!
Make sure you scroll down, tap to rate with 5 stars, and then select, "Write a Review." Then be sure to DM me with a screenshot and I'll do my best to read your review on the air! 
Download the Patreon App and Join The Chalene Show at patreon.com/TheChaleneShow
Check out InstaClubHub! The ONLY All-In-One Instagram Resource Community Designed To… Grow Your Following and Reach More Customers on Instagram™ (All in Just Five Minutes a Day!)
Check out these editing apps VideoLeap and InShot
If you liked this episode, check out Episode #561 – DON'T Post Your Reels to the Instagram Feed
Leave me a message about this episode!
To submit requests for The Chalene Show: [email protected]
To submit requests for Build Your Tribe: [email protected]