In this episode, I help you understand how incredibly valuable and necessary our phones have become. To think that we can do without is unrealistic. We use our phones for work, to check the weather, get directions, find the love of our life, have groceries delivered, lock our front door, scroll through social media and so much more.
But, as is the case with anything that is good for us or helpful, there's also the danger of compulsive use. So, for many of us, our phones have replaced our ability to be present.
I'll break down the six steps I'm using to limit my phone use to increase my ability to be present. I'll also offer do's and don'ts to have a meaningful conversation with your significant other about their phone use.
You'll find out:
How my phone usage has become compulsive
How many hours a day (an expert says) using your phone qualifies as an addiction
How to be present (AKA not looking at our phones when bored, etc.)
Why I need to use my phone
My recent anecdote forcing myself to be present (and not look at my phone)
Details on the 6 steps I'm implementing to limit my phone usage
My suggestion for notifications on your phone
How everyone underestimates how much they use their phone
What works for Bret and I re: communicating our phone use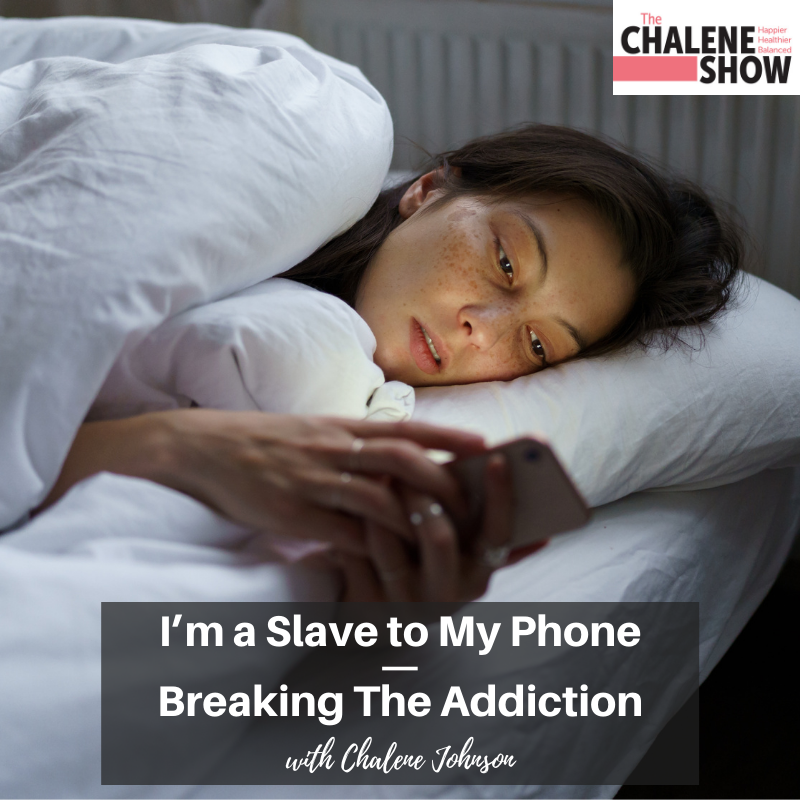 Important Links from the Show
Click here to subscribe to The Chalene Show!
Click here to rate and review!
Make sure you scroll down, tap to rate with 5 stars, and then select, "Write a Review." Then be sure to DM me with a screenshot and I'll do my best to read your review on the air! 
If you liked this episode, check out Episode #785 – If You Are Feeling A Bit Overwhelmed
Leave me a message about this episode!
To submit requests for The Chalene Show: [email protected]
To submit requests for Build Your Tribe: [email protected]