We've all seen those incredibly annoying bots and spammers while scrolling comments on almost any social media platform. They've probably appeared on your posts, too! So today, I share why this happens, who it typically happens to, and what you should do about it — if anything at all. 
You'll find out:
How these spam comments have actually gotten real good
When/why you might specifically get targeted by bots
The marketing strategy behind these bots (and how they're playing into a current phenomenon)
When I delete these bot comments and when I don't
What happens with the algorithm re: said bots
How to block certain words/comments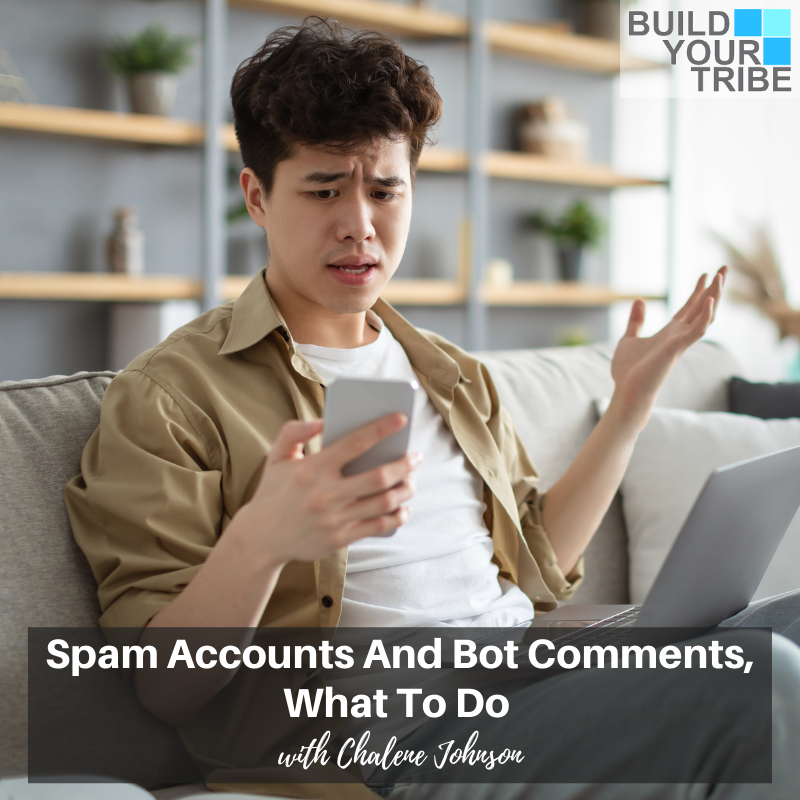 Important Links from the Show
Click here to subscribe to Build Your Tribe!
Click here to rate and review!
Make sure you scroll down, tap to rate with 5 stars, and then select, "Write a Review." Then be sure to DM me with a screenshot and I'll do my best to read your review on the air! 
Check out InstaClubHub! The ONLY All-In-One Instagram Resource Community Designed To… Grow Your Following and Reach More Customers on Instagram™ (All in Just Five Minutes a Day!)
If you liked this episode, check out Episode #550 – How to Avoid Copyright Infringement
Leave me a message about this episode!
To submit requests for The Chalene Show: [email protected]
To submit requests for Build Your Tribe: [email protected]