Picture it: you rely solely on social media for your biz and one day, out of the blue, you're locked out of your account. Or, worse yet, lose it completely and forever. That's why there is NOTHING more important than growing your email list — whether you're a social media influencer, blogger, network marketer or business owner. So today, I share what I'll do for the next twelve months to ensure that my email list is constantly growing while, also, serving my audience.
You'll find out:
Why it's important to me that you have your foundational pieces in place
How I've recently grown my email list
Challenges (in social media) I've done to get new email subscribers
My plans for challenges each month in 2022
How to get people to trust you
How to get a more serious customer
How long challenges should be
Why it's worth paying to get people into my free challenges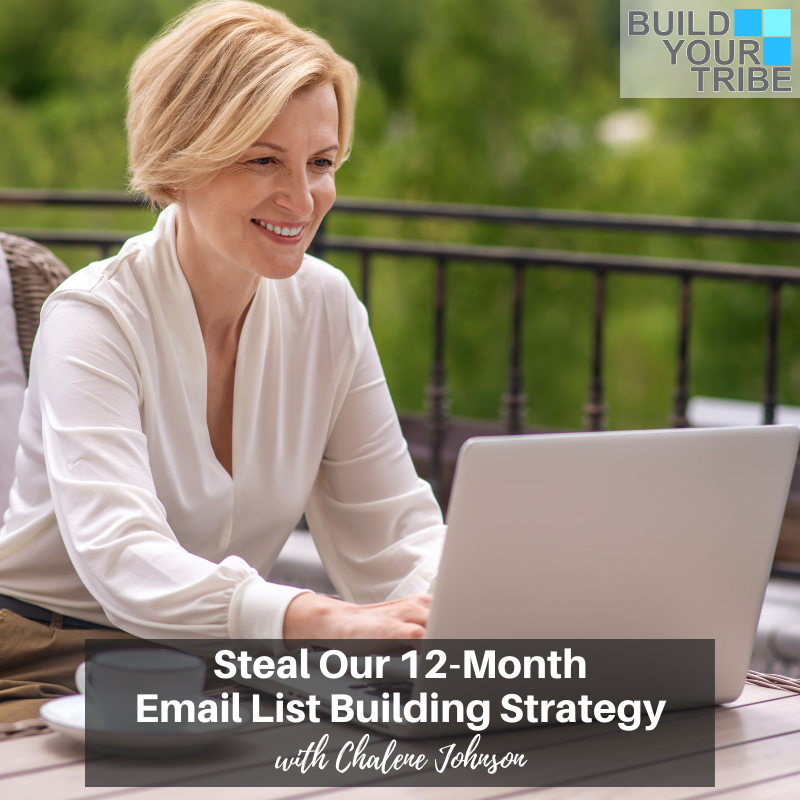 Important Links from the Show
Click here to subscribe to Build Your Tribe!
Click here to rate and review!
Make sure you scroll down, tap to rate with 5 stars, and then select, "Write a Review." Then be sure to DM me with a screenshot and I'll do my best to read your review on the air! 
Check out InstaClubHub! The ONLY All-In-One Instagram Resource Community Designed To… Grow Your Following and Reach More Customers on Instagram™ (All in Just Five Minutes a Day!)
If you liked this episode, check out Episode #546 – My Personal Launch Checklist
Leave me a message about this episode!
To submit requests for The Chalene Show: [email protected]
To submit requests for Build Your Tribe: [email protected]