This episode is extra special because, as you will hear, it's a full-circle moment for me. Today, I interview a man who needs no introduction — Tony Robbins (#1 Life & Business Strategist, #1 New York Times Best-Selling Author, Entrepreneur and Philanthropist). This powerful interview is filled with endless golden nuggets… it's going to blow your mind!
You'll find out:
My backstory re: discovering Tony Robbins
The moment that changed my life forever
Some of the biggest misconceptions we have when it comes to finding our purpose
When you're in your purpose
Why Tony studies every religious philosophy
What is Artha (and the 4 aims of life)
A reality check as to where Americans stand in the world
What is Moksha
The 2 skills you must master to lead an extraordinary life
Principles to find what uniquely fulfills us
How you know you're growing
Where passion is really found
Tony's thoughts on traditional education vs self-education
Tony's thoughts on work-life balance
How to ask yourself the right questions to get the results you want
Advice for those who know what they want to do but the HOW is their obstacle
What is the tyranny of how
Why Tony reads (and what he reads) every day
Why / how most people overestimate what they're going to do in a year
Suggestions on how to follow through on something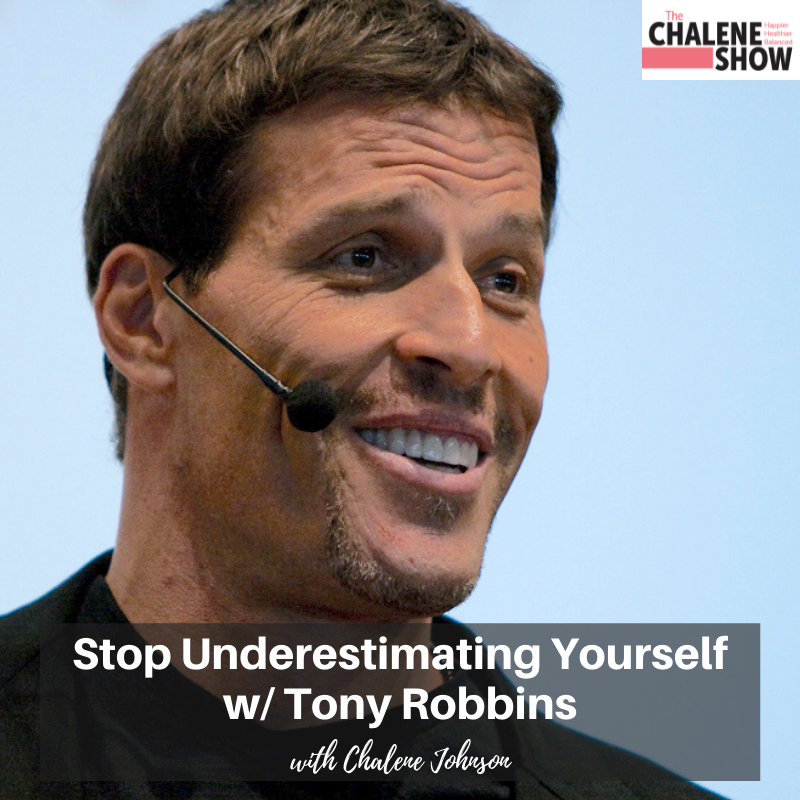 Important Links from the Show
Join Tony Robbins and me (and other amazing thought leaders) for a FREE 5-day Challenge where you'll learn to crush self-doubt and the things that prevent most people from ever getting started on crafting the life they want. Go to Ownit24.com

Follow Tony on IG: @TonyRobbins
Subscribe to Tony on YouTube
Click here to subscribe to The Chalene Show!
Click here to rate and review!
Make sure you scroll down, tap to rate with 5 stars, and then select, "Write a Review." Then be sure to DM me with a screenshot and I'll do my best to read your review on the air! 
If you liked this episode, check out Episode #656 – How to Over Come Self-Doubt and Believe in Yourself, with Jaime Kern Lima 
Leave me a message about this episode!
To submit requests for The Chalene Show: [email protected]
To submit requests for Build Your Tribe: [email protected]