Did you know the one thing most successful leaders have in common is the ability to storytell? A story does not need to be this long/elaborate/dramatic thing. They can be super brief, too! That said, all stories must have certain components. Today, Brock provides helpful tips so you can start developing your own storytelling abilities.
You'll find out:
Brock tells the full-circle story of how he, eventually, was inspired to create his own business
Why Brock loves the storytelling abilities of Bo Eason
What happens to one's brain when listening to a story
The surprising statistic re: remembering stories
The 6-word story Brock will never forget
The 5 pieces of a great story
What really makes a story great
Tips on rehearsing your stories and writing them down (and why you should)
Why Brock disagrees with the well known saying, "Everyone has a story to tell"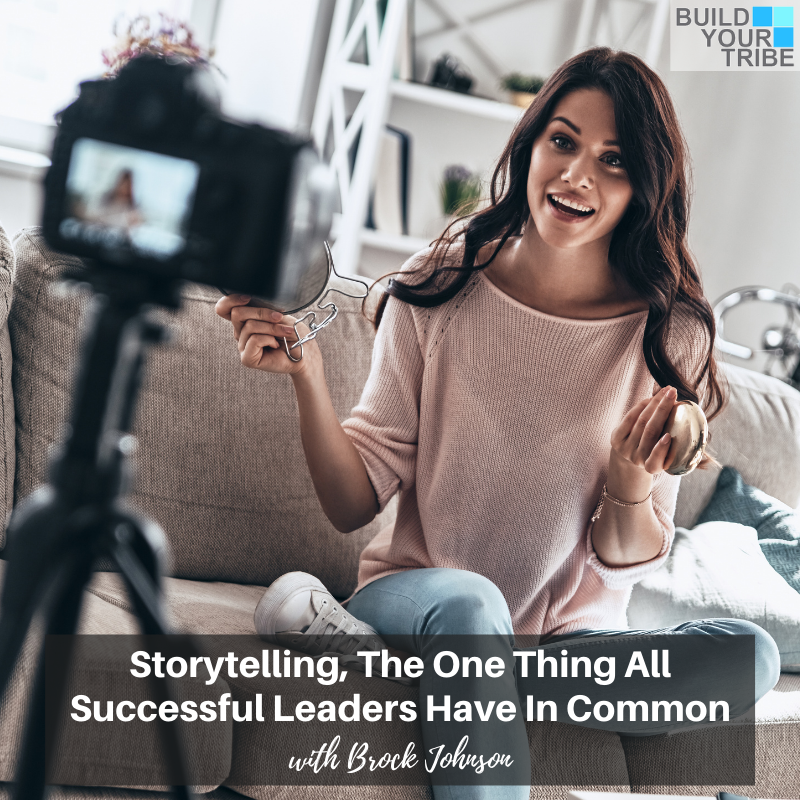 Important Links from the Show
Click here to subscribe to Build Your Tribe!
Click here to rate and review!
Make sure you scroll down, tap to rate with 5 stars, and then select, "Write a Review." Then be sure to DM me with a screenshot and I'll do my best to read your review on the air! 
Check out InstaClubHub! The ONLY All-In-One Instagram Resource Community Designed To… Grow Your Following and Reach More Customers on Instagram™ (All in Just Five Minutes a Day!)
If you liked this episode, check out Episode #558 – Taking Inventory to Find Your Business Weakness
Leave me a message about this episode!
To submit requests for The Chalene Show: [email protected]
To submit requests for Build Your Tribe: [email protected]