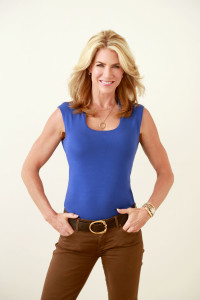 JJ Virgin is an expert when it comes to sugar and how it impacts the body. According to JJ Virgin, sugar is our greatest enemy! It's the number one thing in people's diets that they are unaware of how consumed they are by their cravings. Many suffer from what JJ Virgin calls, high sugar impact; a feeling of bloating and fatigue in response to sugar consumption. We lose sight of the fact that what we eat is directly tied to how we feel. One of the fastest ways to change how you feel, is to change what you're putting in your body.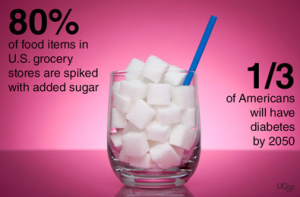 Topics discussed in this episode:
– Sugar's impact on your body
– Fruit is not free food – fruit and veggies shouldn't be in the same category
– If you're going to consume fruit, do not consume it dried or juiced.
– The glycemic index and how it's not the best approach for monitoring blood sugar. It's not the gold standard. It doesn't take into account fructose.
– Sugar is the number one drug world wide, its incredibly addictive.
– If you consume sugar in small portions throughout the day, your body has become accustomed to that intake; you therefore become a sugar burner and need to eat every couple of hours to keep your energy up. What's detrimental is that at this phase, your body cannot access stored fat for fuel.
– JJ Virgin recommends transitioning out of the sugar addiction. Don't just cut sugar out of your diet cold turkey. If you do, you'll crash.
– Where do I start? JJ Virgin recommends starting the day with a shake. One of the biggest places we blow it, is with breakfast. Start your day off with a balanced protein shake.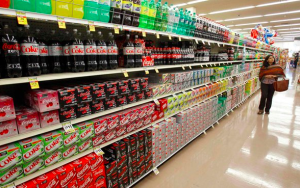 – What should your protein shake contain? Protein – a clean lean protein source, no artificial sugars, nothing over 5 grams of sugar per serving. Try a defatted beef protein or a pea protein.   Fiber – from avocado, chia seeds, ground flax seed, etc.
– Kids consume 32 teaspoons of sugar a day.
– You shouldn't be consuming sugar; you should be making it.
– Don't be fat phobic. Fat does not make you fat.
– Average results from the sugar impact: 10 pounds lost over the course of a week and lost their sweet tooth.
JJ Virgin's Bio:
"Your body is not a bank account. It's a chemistry lab." — JJ Virgin
JJ Virgin is one of the nation's foremost fitness and nutrition experts, an accomplished public speaker and media personality. Her 25 years in the health and fitness industry, the past 10 in holistic nutrition and functional medicine, have earned JJ recognition as the go-to weight loss expert who can unlock the door to lifelong weight management through her sensible, no-fail approach to nutrition and fitness.
JJ is author of NY Times bestseller The Virgin Diet: Drop 7 Foods, Lose 7 Pounds, Just 7 Days. The Virgin Diet has also been a bestseller in The Wall Street Journal, USA Today, the Chicago Tribune, and numerous other media outlets. JJ is also the author of Six Weeks to Sleeveless and Sexy, published by Simon & Schuster Gallery, and co-starred on the TLC reality series, "Freaky Eaters".
Internationally recognized as an expert in overcoming weight loss resistance, JJ is responsible for turning the most challenging weight loss resistant cases into stunning successes where clients get lean for life. JJ has worked with high performance athletes, CEO's, and A-list celebrities from around the world, including Gene Simmons, Ben Stiller, Jeanne Tripplehorn, Tracie Thoms, Janeane Garofalo, Carrie Otis, Stephen Bishop, Benny Mardones, and Superman Returns star Brandon Routh. JJ appeared for two years as the nutrition expert on the top-rated Dr. Phil Show, and made appearances on Today show, Rachel Ray, Access Hollywood, The Doctors, Inside Edition, The Bonnie Hunt Show, and NBC's iVillage Live. She's authored numerous articles and is frequently featured on nationally syndicated radio shows, at international conferences, in national magazines, newspapers and websites.
JJ is a member of Mensa, a UCLA graduate and chronic student having taken 40 graduate courses (and counting) from 6 different graduate and doctoral schools including Biomechanics from California State University Northridge, Sports Medicine from University of Miami and doctoral level courses in Exercise Physiology, Nutrition and Aging from USC. She is a Certified Nutrition Specialist, a Certified Health and Fitness Instructor with advanced certifications in Nutrition, Personal Training and Aging and Board Certified in Holistic Nutrition.
Links from this episode:
JJ Virgin's FREE 2 week cookbook from her Sugar Impact Diet: https://ey148.isrefer.com/go/sid/TeamJohnson/
JJ Virgin's Website: http://jjvirgin.com
JJ Virgin's Sugar Impact Diet: www.sugarimpact.com
Chalene's Social Media:
Chalene on Facebook: www.facebook.com/chalene
Chalene on Instagram: http://instagram.com/chalenejohnson
Chalene on Pinterest: www.pinterest.com/chalenejohnson
Chalene on Twitter: www.twitter.com/chalenejohnson
Personal Growth:
Chalene's 30 Day program, goal setting and defining priorities: www.30daypush.com
Fitness:
Chalene's 7 day eat clean train mean program: www.cj7day.com