On this Quick Tip Tuesday, Brock compares and contrasts the 2 most popular social media apps — TikTok and Instagram. He'll share the pros/cons, strengths/weaknesses and similarities/differences between both platforms.
You'll find out:
The content on both apps
Which app has the better algorithm
Content-based algorithm vs social-based algorithm
An interesting study done on TikTok (testing the algorithm)
Trends on TikTok vs trends on Instagram
Which app wins in simplicity
Editing on TikTok vs Instagram
Which app is better for DMing
Why there's something for everyone on Instagram
Different types of diversity on Instagram
Why follower count carries less weight on TikTok than Instagram
How to double your chances of virality
Why you want to take advantage of BOTH platforms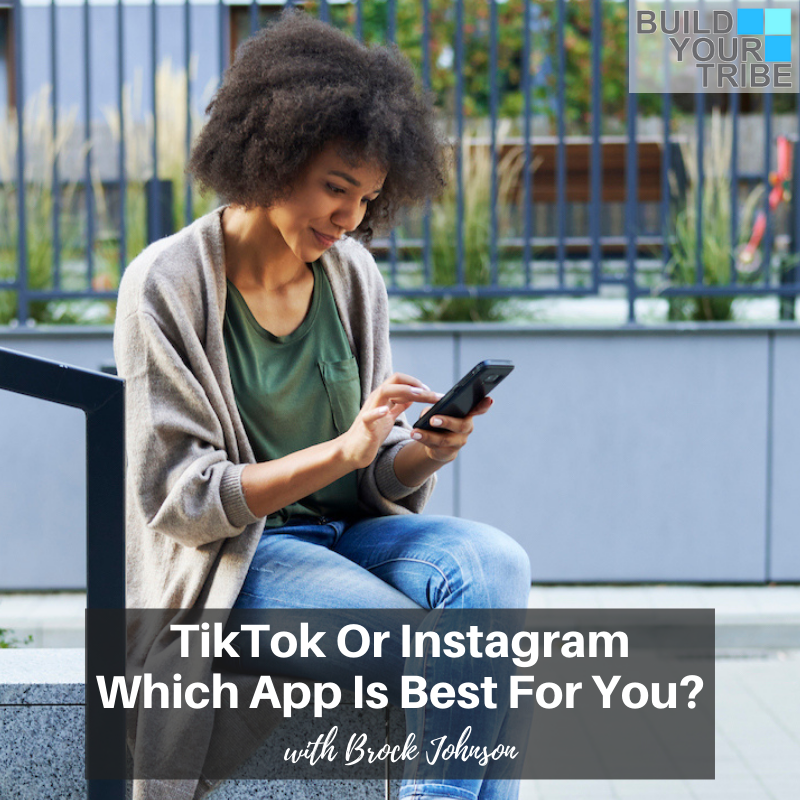 Important Links from the Show
Click here to subscribe to Build Your Tribe!
Click here to rate and review!
Make sure you scroll down, tap to rate with 5 stars, and then select, "Write a Review." Then be sure to DM me with a screenshot and I'll do my best to read your review on the air! 
Check out these apps to help you remove the logo on Instagram or TikTok posts:
Check out InstaClubHub! The ONLY All-In-One Instagram Resource Community Designed To… Grow Your Following and Reach More Customers on Instagram™ (All in Just Five Minutes a Day!)
If you liked this episode, check out Episode #555 – Why You Should be Using Instagram Collab Posts to Increase Your Growth and Reach 
Leave me a message about this episode!
To submit requests for The Chalene Show: [email protected]
To submit requests for Build Your Tribe: [email protected]