Friday episodes have quickly become a fan favorite and this week should be no exception! I spill the tea on everything going on in my life. In this episode, Bret and I chat with Brock and his fiancé, Taylor. You'll be a fly on the wall as we talk about: Brock and Tay's plans for their first home, wedding plans, living in an Airstream, where Bret and I would like to live next, investing, NTFs, relationships and so much more!
You'll find out:
Why the place I'd ideally love to move to doesn't exist
Why I need people to appreciate my style (when I get done up)
Why Bret has changed his tune re: buying a house
Why Bret and I don't have to work as hard these days
All of our thoughts on investing
The hardest part about living in an airstream
Why traveling in an airstream is less tiring (and more convenient) than regular travel
Brock and Tay's experiences meeting people on the road
How being on the road has helped/challenged Brock and Tay's relationship
Why Brock and Tay work out separately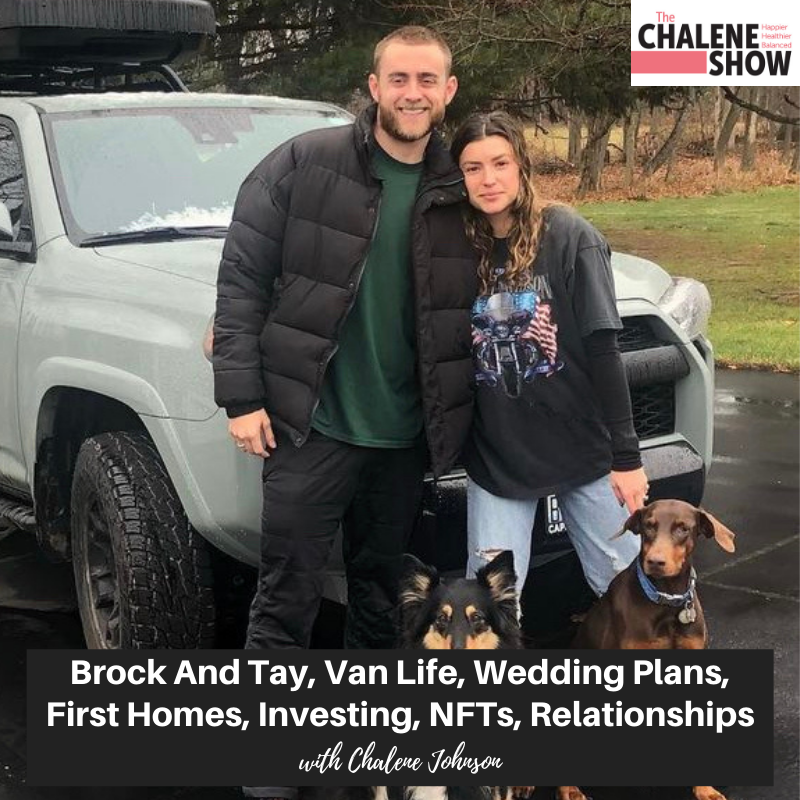 Important Links from the Show
Click here to subscribe to The Chalene Show!
Click here to rate and review!
Make sure you scroll down, tap to rate with 5 stars, and then select, "Write a Review." Then be sure to DM me with a screenshot and I'll do my best to read your review on the air! 
Check out Brock and Taylor's YouTube Channel

Follow Tay and Brock's Airstream adventures on Instagram 

Follow Mila on Instagram
Download the Patreon App and Join The Chalene Show at patreon.com/TheChaleneShow
If you liked this episode, check out Episode #804 – Vegas, Gambling, Lesbian Brides, Doppelgängers and More
Leave me a message about this episode!
To submit requests for The Chalene Show: [email protected]
To submit requests for Build Your Tribe: [email protected]