Friday episodes have quickly become a fan favorite and this week should be no exception! I spill the tea on everything going on in my life. Bret and I just got back from 3 days in Las Vegas for a meeting with Team Johnson. I have a lot of feelings and opinions when it comes to Vegas — including, memories from past trips when Bret was deep in his gambling addiction.
You'll find out:
Why you won't be hearing a lot about the court cases these days
Recap on the status of the legal case
The changes with our team since Covid
My thoughts on working remotely and why my team gels so well at this time
Observations on Vegas
Details on Bret's gambling days and how gullible I was
Bret's gambling evolution
Addiction and escapism
Getting recognized in public
The time I learned to not assume people know who I am
Teaser for Patreon tomorrow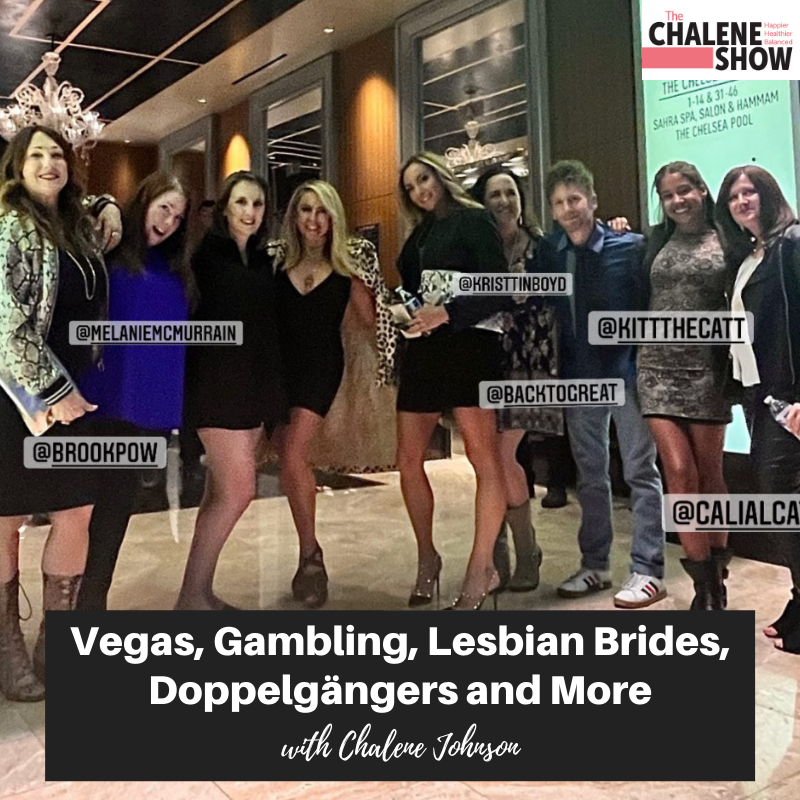 Important Links from the Show
Click here to subscribe to The Chalene Show!
Click here to rate and review!
Make sure you scroll down, tap to rate with 5 stars, and then select, "Write a Review." Then be sure to DM me with a screenshot and I'll do my best to read your review on the air! 
Download the Patreon App and Join The Chalene Show at patreon.com/TheChaleneShow
If you liked this episode, check out Episode #801 – Vaginal Exams and Physician Insemination is Legal Without Consent Plus Doctor Files for Bankruptcy and More!!
Leave me a message about this episode!
To submit requests for The Chalene Show: [email protected]
To submit requests for Build Your Tribe: [email protected]