Don't we all have something in our digital lives — emails/photos/videos/texts — we'd prefer to keep private? So imagine, if you will, someone you love — mother, child, friend — going through your phone, with no warning, and seeing all the things. If that scenario sounds in any way scary to you, then this episode is a must-listen! I develop a simplified approach to secure your digital estate and ensure your wishes and privacy are honored in the event of your passing. And the whole process isn't as complicated as you might suspect.
You'll find out:
My tip for recording podcasts from your iPhone
Why, as a business owner, so many of the digital things we create have value
Privacy laws re: phones & passwords
Shocking stories of people who died and what happened to their digital life afterward
Why we all need to have a plan in place to ensure our digital assets are protected when we die
Why I recommend a Password Manager and how they work
What is a legacy contact
My thoughts on a social media will
Call To Action for you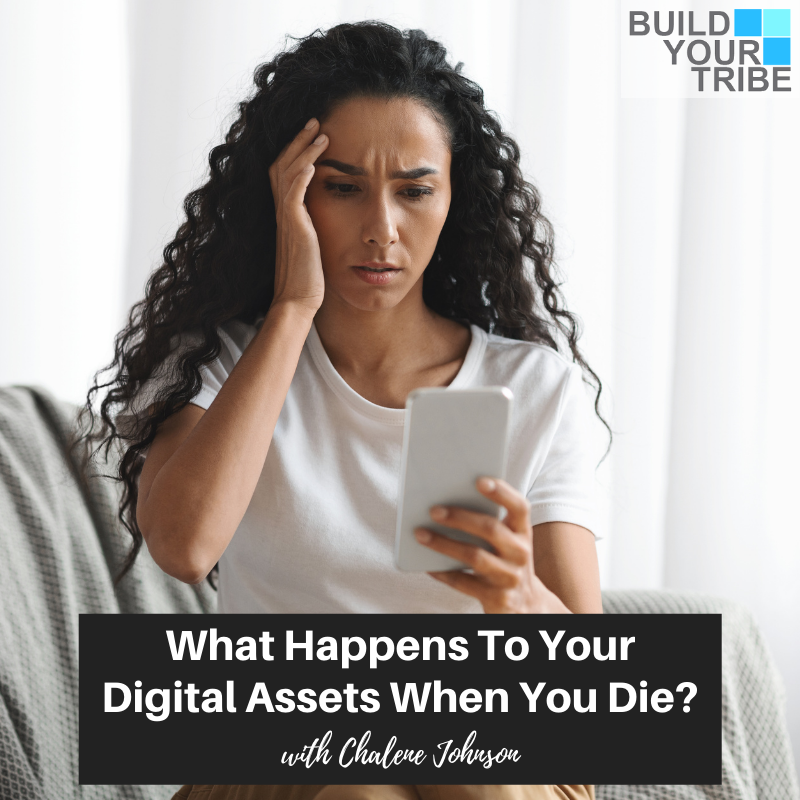 Important Links from the Show
Click here to subscribe to Build Your Tribe!
Click here to rate and review!
Make sure you scroll down, tap to rate with 5 stars, and then select, "Write a Review." Then be sure to DM me with a screenshot and I'll do my best to read your review on the air! 
Download the Patreon App and Join The Chalene Show at patreon.com/TheChaleneShow
Check out InstaClubHub! The ONLY All-In-One Instagram Resource Community Designed To… Grow Your Following and Reach More Customers on Instagram™ (All in Just Five Minutes a Day!)
If you liked this episode, check out Episode #544 – Download and Save So You Don't Get Hacked
Leave me a message about this episode!
To submit requests for The Chalene Show: [email protected]
To submit requests for Build Your Tribe: [email protected]