There are so many conflicting messages on the subject of work-life balance — especially in the world of entrepreneurship. Is it really even possible? Are you supposed to give all areas of your life an equal amount of attention? So today, I tackle the debate from all angles, including what balance truly looks like for me, personally.
Side note: While this episode is inspired by recent events concerning Gary Vaynerchuk, it's certainly not about him.
You'll find out:
My personal definition of balance and what it looks like for me
How to balance things in your life
Gary Vee's posts
How my messaging differs from Gary Vaynerchuk
Why you need to structure your life in accordance with what is important for you
My defense of Gary Vaynerchuk
How to stay in balance
Why looking at what other people are doing (as a role model) is a recipe for disaster
Why we should reconsider the word balance (and my recommendation for how to redefine the term)
How to identify the important areas in YOUR life and define balance for YOU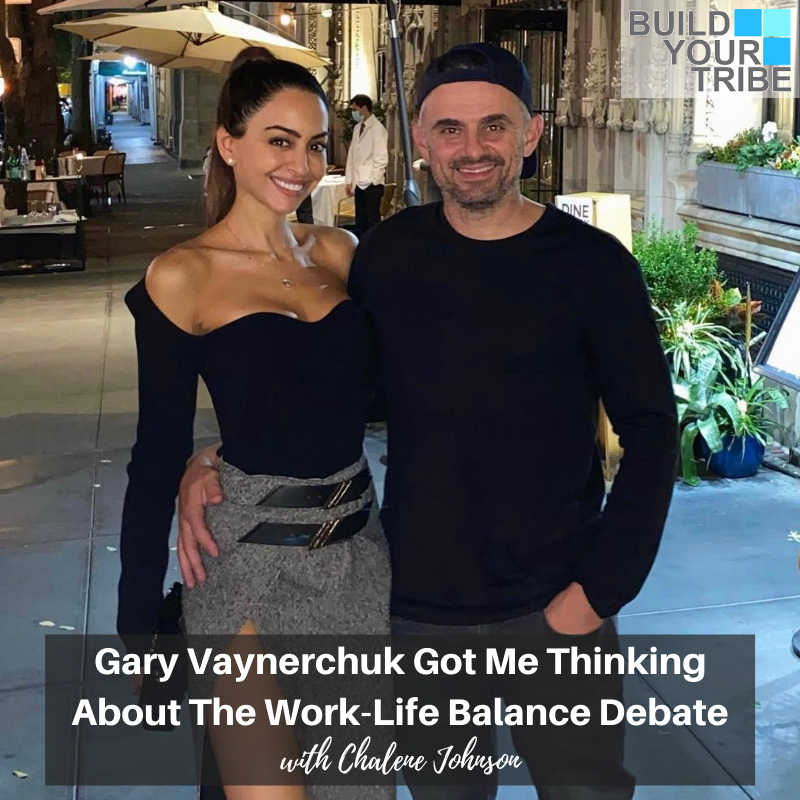 Important Links from the Show
Click here to subscribe to Build Your Tribe!
Click here to rate and review!
Make sure you scroll down, tap to rate with 5 stars, and then select, "Write a Review." Then be sure to DM me with a screenshot and I'll do my best to read your review on the air! 
Check out InstaClubHub! The ONLY All-In-One Instagram Resource Community Designed To… Grow Your Following and Reach More Customers on Instagram™ (All in Just Five Minutes a Day!)
If you liked this episode, check out Episode #560 – Don't Make These Networking Mistakes | with, Jordan Harbinger 
Leave me a message about this episode!
To submit requests for The Chalene Show: [email protected]
To submit requests for Build Your Tribe: [email protected]