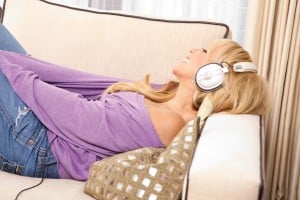 The most common reason people never reach their goals is procrastination.  Are you guilty of procrastination? My definition of a procrastinator is a "busy person who does everything yet never identifies and follows through on the most important things he or she should be doing now."  When it comes to those tasks you know you need to do, have you ever found yourself delaying due to one of the following excuses?
"I don't feel like doing it right now."
"I don't feel like doing it ever."
"I'm not sure what to do first."
"I just don't have time."
"It's not that urgent."
Procrastination kills dreams.  It's time to come to terms with this bad habit and nip it in the bud once and for all! Kill procrastination by taking action NOW!  I'm about to share exactly how to do that in Part 1 of my 2-Part article on killing procrastination and reaching your goals….Read on!
Destination Procrastination
We all procrastinate from time to time.  In fact, there's this little thing I like to call "Destination Procrastination."  It's a place you go to or the tasks you resort to in order to distract yourself from what you really need to be doing.
In the beginning stages of my business, my destination procrastination was laundry.  As a mom working to build my business from home, I could never get anything done unless the house was clean and the laundry was finished.  If I had a big task to tackle, my excuse for delaying its start was the house being unorganized. I simply couldn't focus with piles of unfinished laundry lying around.
Take action NOW!
To overcome my Destination Procrastination (aside from hiring someone to do the laundry), I identified my triggers and put safe guards in place to keep me on task.  You can do the same!  Take a moment to consider the following points, write down your answers, and create your own safe guards to keep you on track to reaching your goals when procrastination sets in.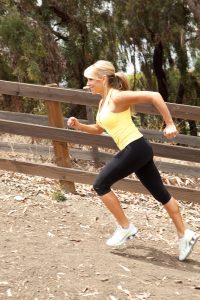 1. Know where you are going.
If I tell you NOT to think about a cat eating a banana while wearing a green sweatshirt, what do you immediately picture?  We must tell our brains where to go and what to look for.  What is your goal? Where do you want to go? What ONE thing do you need to do today?  Think small and be very specific with these tasks. Then, write it down as a constant reminder of where you need to focus your attention.
2. Tell people you're on your way!
When you tell someone you're going to give them a ride, you always pick them up, right?  If you tell someone you're coming, you don't let them down.  Keep yourself accountable by telling others to keep you accountable and letting them know where you want to go.  Share your goals with the important people in your life to ensure that you follow through!
3. Identify detours.
Again, this is the concept of Destination Procrastination.  I gave you my personal example with the laundry incident.  I know that when I'm avoiding something, I immediately begin to clean and organize other things.  What is your Destination Procrastination?  What tasks or shiny objects distract you from the bigger picture and take you on a detour from reaching your goals?
4. There's more than one way.
Did you know there's not just one way to reach your goal?  It doesn't matter how you get there…. It just matters that you get there!  There's more than one way.  Don't worry too much about the minor details.  Fight only for the things you know will affect you reaching your destination.  Aside from that, just enjoy the journey and be confident that you will arrive!
Sorting through each of these concepts and taking action will help you fend off procrastination and move quickly toward your goals.  Did you write these things down?  If so, you're headed in the right direction!  Get started on these four action items now, then read Part II of this article to create even more anti-procrastination safe guards!